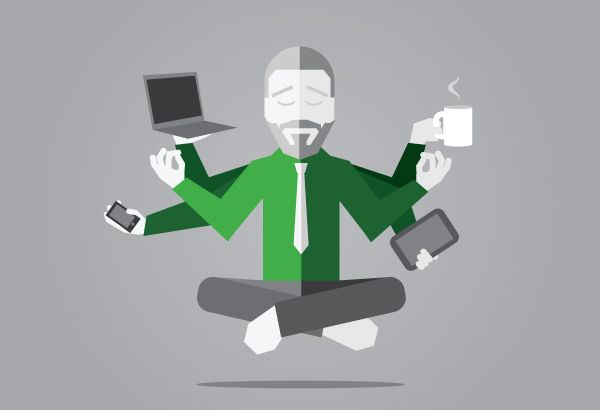 If you're a busy businessman, you need to make sure that you manage your time well. If you are always on the go, that means that you need to find ways to make the most of your time. Lots of the time, when people first open a business, they need to travel for work. That means that you might spend much of your first year in business traveling around the world. It is difficult to find perspective when you're in the midst of traveling, but you need to try. Here are some key things to remember when you're on the go.
Getting used to time zones is vital
If you're traveling to places with different time zones, you need to get used to time differences fast. You don't have time to waste on being jet-lagged every few days, and so you need to develop a system. There are many ways to deal with time differences. One of the best things you can do is start preparing yourself for a different time zone before you get on the plane. Set your watch to the current time of your destination so that you are ready for the transition.
The world of business never sleeps
Just because you're traveling, that doesn't mean that the business world stops. You need to make sure that you check in whenever you can to reply to emails and check up on your employees. When you stop at a destination for a while, you can use mobile internet to get online. Check your emails and make sure that your staff know what they are doing. Many new business owners find it difficult to stay in touch with their staff when they are on the go. It is vital that you make a genuine effort to stay in touch.
Delegate to people when you can
You should trust every person in your company. That means that you should have no problem delegating tasks to your employees. Don't be a control freak. You don't have time to do everything when you're traveling. That means that you need to trust somebody else to do certain tasks. Many entrepreneurs think that they need to micromanage every aspect of their business. If you have chosen staff members with care, you can trust them with minor and major tasks. Delegate some of your work to your staff members. Doing so will free up some of your time.
Having a base is important no matter what
The fact that you are traveling to see people doesn't mean that you don't need to have a solid base. Having a base, in the form of office space, is important to your business. When you get back, you need somewhere to get on with your work. Trying to find office space after a long journey will be yet another hassle. You are much better off finding your workspace before you leave. Your staff members can use the space as a base while you are away.
Sometimes meetings are pointless
One mistake that you are likely to make is having too many meetings. Some people think that the more meetings they have, the more successful they will be. That is not true. Sometimes meetings are productive and help to push your business forward. Other times, people just want to waste your time. A great entrepreneur knows the difference between a vital meeting and a time-wasting meeting. If a certain meeting is not going to benefit your company in any way, forget it. You don't need to travel halfway around the world for no reason. Pick your meetings with care so that you don't waste time or money.