One of the biggest challenges that all startups and small businesses face is competing with the bigger brands. It is hard to get noticed and get your target market to take a chance on your company when the bigger brands have the reputation, experience, and resources to dominate. So, what can you do about this? Luckily, there are numerous ways to make your startup more competitive that could help you to achieve higher levels of success and compete with the established brands in your industry. Keep reading to discover a few of the best competitive strategies to try that could have a big impact on your success.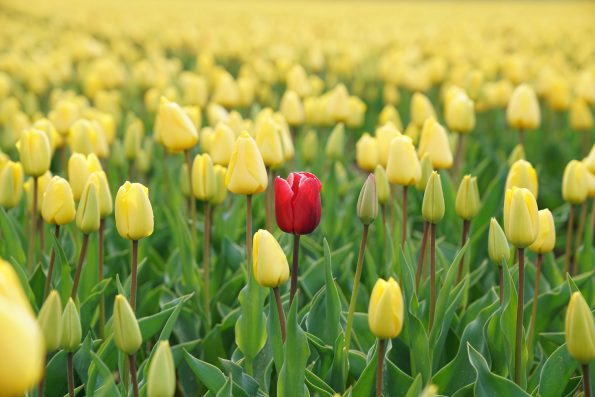 Make Customer Service A Priority
One of the best competitive strategies to make your business more competitive is to focus on customer service. This is something that bigger companies can struggle with, so if you can develop a positive reputation for looking after customers, then you should be able to attract customers away from the bigger brands and build a loyal following. You should provide a number of customer service channels, always be willing to go the extra mile, and offer personalization.
Use Influencer Marketing
Influencer marketing has risen to become a major marketing trend in recent times, and it is easy to see why. For smaller businesses, it is a smart way to reach a much larger audience and people that you might have found hard to reach otherwise. In addition to this, influencer marketing works by building credibility and can make a big difference to your brand.
High-Quality Content
Content remains a powerful way to get your business noticed and can be used to position your brand as a market leader. You need to generate topics that will interest and be of value to your target market and create engaging content that will stand out. You can then post this on the company blog, on social media and use guest posts to increase visibility.
Social Media
Social media is an incredible way to level the playing field and be one of the great competitive strategies to engage your target market. The search engines are fiercely competitive and, although SEO is still important, you should focus your attention on using social media. You can use multiple social media channels as a platform to engage your target market, build relationships and showcase your expertise. Try to focus on being social as opposed to promotional to build a following and develop a positive reputation.
Use A CRM To Manage Sales Pipeline Stages
Every business needs to use a sales pipeline strategy to move leads through to become customers. Your ability to manage each stage of the pipeline will have a huge bearing on your overall success, but it can also be a complex area to manage. You can use a CRM solution to manage each stage and automate key tasks to ensure that leads move all the way through the sales pipeline stages to become valued customers.
These are a few of the best competitive strategies to use that should make your startup more dominant and help you to reach new levels of success.