In a world full of 500-word blog posts, long-form content is a refreshing break from the norm, a way to really engage with your audience, and a chance to show off some professional skills.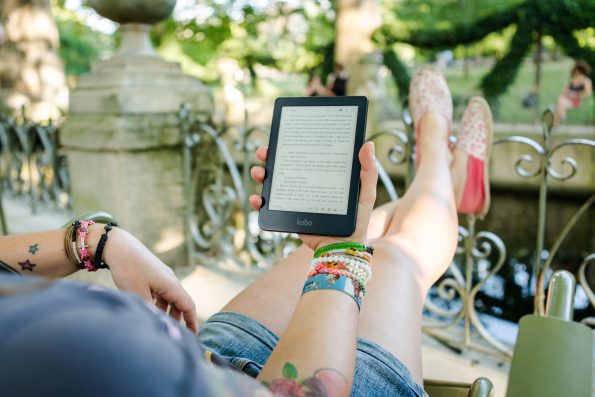 Long-form content is also favored by Google's search engine bots and prioritized over shorter, fluffier content. Content-rich websites are ones that Google loves to promote and also appeal to human viewers who are sick of being flooded with articles stuffed with keywords and really don't have any useful, meaty information to them. There are plenty of benefits of writing long-form content on your blog. We've outlined the four that really stand out.
Long-Form Content Makes You An Authority
There is a lot of weight to long-form content. Writing an in-depth article takes industry experience and expertise. These articles are generally well-researched and linked, so it's tough for anyone to fake their way through one.
Many of your competitors will rely on short articles that are written by novices and only serve as vehicles for keywords. Anyone that reads these types of articles is bound to come away frustrated and feeling duped. By publishing a long-form of content you are letting your customers know that you're a true authority in your business and that you respect their time.
Having authority is much more than just a title. With authority comes exposure and from exposure comes leads. As an example, one of our customers SEDA Construction in Jacksonville has seen a 48% increase in clicks in 3 months due in large part to improvements in their content creation. While not the only improvement made, it is certainly a contributing factor.
Long-Form Content Will Get You More Social Engagement
The long-form of content really makes people think. Thus it gets shared more on social media than shorter forms. People will really take the time to read long-form content and share their thoughts about it with friends and family.
Since long-form content's power lies in the in-depth research it takes to create such content, the stories tend to be much more engaging. It isn't fluff, it's information and insight. People like to share their insights with others, which is why they are far more likely to share long-form content!
Long-Form Content Promotes Internal Links
One of the best ways that you can boost your SEO credibility is to create both internal and external links. Long-form content is a great vehicle for internal links. Long-form content is long enough to necessitate sourcing and references to other articles. Shorter articles with tons of links tend to look a little silly.
Also, long-form content can go in-depth on a variety of different pieces of subject matter. It's able to really delve into all parts of a subject, making it the perfect vehicle for all sorts of reference links. These links will appear natural and make sense in the context of a long-form article.
Long-Form Content Can Be Cornerstone Content
Cornerstone content is content that really shows a sense of expertise and authority, as well as explains the mission of a company. It's an important way for organizations to differentiate themselves in the market.
This type of content is perfect for an email marketing campaign. You can invite your customers to read the original piece of content, and then sign up for more of the same. The length of your email campaign does not need to be as long as your original content. It's far better to segment out information into chunks that support the original piece of long-form content. This way, you can keep your customers actively engaged with your company.
Long-form content is something that is often overlooked by businesses, but it is one of the best ways to prove authority, make your website more attractive to Google, and set your customers up for an ongoing email campaign. You will not regret the time that you spend developing long-form for content!