Ensuring the comfort of guests and clientele is of the utmost importance to any small-business owner. Part of that comfort is clearly differentiating who works at an establishment and who is a fellow guest. That being said, it's absolutely vital to have one's staff tote a unique and eye-catching uniform. It is critical to customer comfort, but also to branding.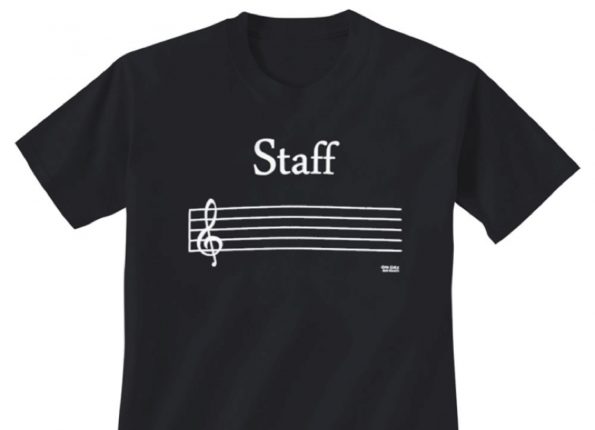 It can be bad for business if your employees are keen on wearing whatever they please. But when your staff is all wearing custom t-shirts or custom polos with eye-catching colors, and your company name or logo proudly displayed, you add a sense of cohesiveness to your operation.
Why Customization Works
While many business owners like to cultivate a casual atmosphere, it's not difficult to get the best of both worlds by seeking out a uniform that is both relaxed and eye-catching. For example, a simple printed t-shirt showing your business's logo can subtly, yet effectively, make clear who is and is not an employee. The benefits of custom-made uniforms include:
Creating an attractive business image. Selecting the right employee uniform can immediately establish a professional business image that will attract and help retain customers.
Improving customer relations.  Custom uniforms immediately help identify company workers and lets your customers know how to find them.
Promoting your company branding. When employees don uniforms displaying your company logos and colours, they help you stand out.
Promoting company pride. Work uniforms help instill a sense of pride in the work being done and this can convert employees into soft "brand ambassadors" outside of the actual workplace.
Delivering free advertising. Well designed custom-made uniforms worn in public become "walking billboards," a functional form of free advertising.
Creating team spirit. Work uniforms promote a sense of cohesive team spirit and a sense of belonging, which will improve worker productivity.
So, if you're looking for an appropriate, yet affordable, uniform for your retail or restaurant staff, you might benefit from going to https://www.promopays.com and examining the many colourful options they have to offer; not only will you be doing your business a favour, you'll be helping your staff by ordering a stylish, yet custom uniform with graphics of your liking.
Important Features
Indeed, webstores of this kind offer a great deal of flexibility when it comes to creativity. PromoPays, in particular, is well-known for its implementation of an online image creator. This is what allows you to upload and manipulate pictures from your personal computer. In this sense, you could quickly and easily have your business's logo eloquently placed on a large order of high-quality cotton t-shirt – not only is the product breathable for your busy, highly-active staff, it will fit perfectly with your establishment's aesthetic and project the message that you think will actively expand your brand.
Custom t-shirts and polos will make the perfect addition to your staff's branding image. Finding the right custom uniform provider will go a long way toward increasing overall staff spirit and productivity.