If you have the opportunity to work from home, you are living a life that many employees wish they could have. There are the benefits of not having to deal with traffic, leaving the house, going to an atmosphere that may not be productive for them and hanging out comfortably working from home.
But working from home isn't always an easy task. Many challenges cloud the excitement of a home business. Typically, the most common problem is staying focused to be productive enough throughout the day. Since there is no one hanging over you to ensure you meet deadlines, it is up to you to motivate yourself and stay focused.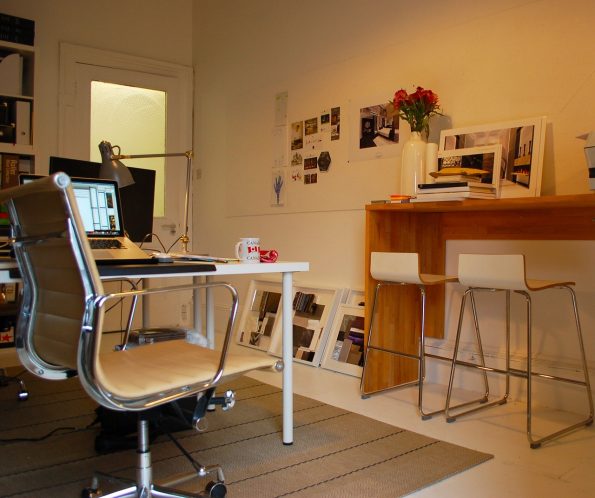 So if you are working from home, or considering the option, here are three tips to help you stay productive.
Start Off on the Right Foot
Having a good day starts with when you wake up. Even though you don't have anywhere actually to go, it is best to treat your day like you do. Set the alarm and get up at an appropriate time that you can associate with work. Have your breakfast and a cup of tea or coffee to wake yourself up. Hop in the shower and make yourself look like you are heading to the office.
Our homes are built to be relaxing and keep the mind at ease. But if you work at home, you need to make your body think it is time to work, even though you are not leaving the property. So keep up with a regular morning routine to ensure your body knows it is time to be productive.
Have a Designated Work Space
There are two main reasons why you should have a designated work space in your house. One, because your home is your quiet place where you can escape the stresses of the day, you don't want that feeling to slip into your work. You'll end up staying in that relaxed state which will make it quite hard to be productive. So free yourself from distractions and have a separate office meant for work.
On the other side, you do not want to let the stresses of work seep into your relaxing part of the house. It is easy to let work consume your whole day while working from home. It is always around you and easy to access at any hour of the day. Keeping work and home separate is essential for your mind and your sanity.
Leave If Needed
Every once in a while it is a good idea to take your work and walk out the door. Going to a coffee shop or somewhere that gets you around people is a great way to keep your social side happy, but also help keep the creative juices flowing.
If you find though that working from home is too difficult to stay focused and productive, consider finding a small office outside of your home. Looking at real estate in Toronto or someone near you could give you the feeling of still working from home while leaving the house.
In the end, the best way to be productive at home is to free yourself from any distractions. Whether it be friends, family, pets or the internet if you notice you are wasting the day away with nothing to show, look at what you are doing. Point out distractions and work towards pushing them away.