We live in a world where modern technology is essential for businesses. Who doesn't like digital marketing or cloud computing? However, this environment also poses a lot of dangers that can ruin your startup. That's why small business cybersecurity is so important to keep in mind.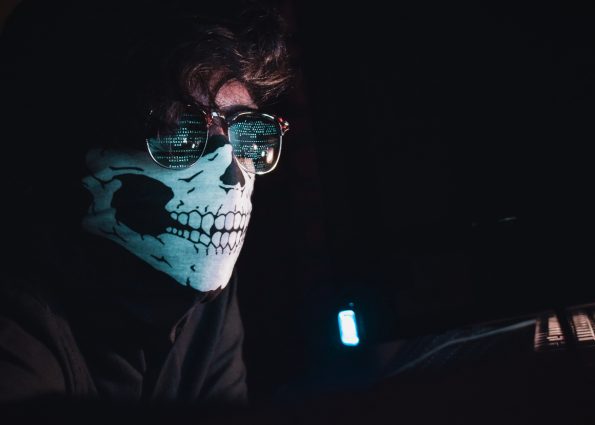 Data breaches and ransomware attacks are a growing concern among all companies nowadays. Not only can these attacks harm your sales but they also are bad for your brand reputation. If a hacker gets your customers' personal data by breaching your system, you can bet that very few of those customers will come back to you.
But for small businesses, especially if you are just starting to gain traction, hiring a team of security specialists, most often, is out of the question. You simply can't afford it. But it doesn't mean that hackers won't touch you. So how can you protect your cyber-environment and not spend all your money on it?
These 3 tips will help you protect your enterprise even if you are on a tight budget.
1.
Educate your employees
The sad fact is that your employees are the weakest link in your cybersecurity. The reason for it is that they make mistakes that let malware through your defenses even if your antivirus software is state-of-the-art.
Whether it is clicking suspicious links or falling for scams, if your workers aren't careful with your small business cybersecurity, they can make a very serious and costly blunder. Obviously, you don't want it.
The hard part here is that humans are not machines, as you probably know. You can't just install new software on your employees' brains and call it a day. Some more work is required.
You need to make sure that you don't do your cybersecurity training simply to check the box. You do it to protect your business. Take it seriously, and your employees will, too.
2.
Update your software
Another huge cybersecurity concern is out-of-date software. According to Cooltechzone.com, the largest ransomware attack in recent memory was so devastating thanks to millions of computers running an outdated version of Windows.
The main security concern of not updating your software is vulnerabilities. They are present in pretty much any program and hackers can exploit them if they find them before the developers do. So, every time a patch is released, it makes it harder for bad actors to get into your system. That is, of course, if it doesn't add new vulnerabilities.
Jokes aside, make sure that all the software you have is up-to-date. Your operating system, your antivirus, and all other software should be fully updated at all times.
3.
Back up all sensitive data
Unfortunately, no matter how diligent you are in maintaining the cybersecurity of your small business, there is still a chance that hackers may one-up you. This is why you should always have a backup.
If a ransomware attack does happen, you will still have access to everything you need to run your business. Of course, it will still be a major inconvenience and the damage to your reputation may still occur (which is why you need to think about getting a cyber-insurance if you can afford it) but the consequences won't be as dire as they would otherwise.
As a primary rule of small business cybersecurity, make sure to keep all your data regularly copied on a device without an Internet connection so that bad actors can't infect it with malware.