Editor's note: This article has been modified from its original distribution. We have left the pertinent and educational elements of the original article.
Just 10% of all shopping dollars are spent online, leaving online retailers with a huge opportunity to grow sales, particularly in the grocery segment, where just 3% of sales are made online.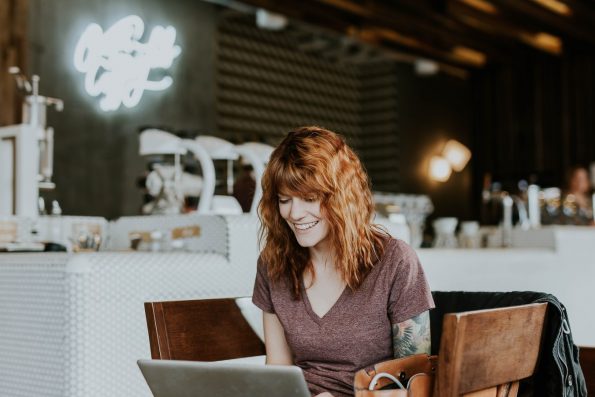 Much of the heavy lifting for future sales growth has already been done, as the market for online shopping continues to grow by leaps and bounds. A record 259 million Americans made an online purchase in 2018, with 16% of them doing so at least once a week on average. That figure is expected to top 300 million by 2023.
New technologies will allow online retailers to better capitalize on the inherent strengths they have over struggling brick-and-mortar outlets, accelerating the adoption and spread of online shopping.
One of those strengths is their ability to build a unique shopping profile for each of their consumers based on their purchase and search history, allowing them to tailor relevant recommendations and offers to each consumer. This is defined as self-sovereignty.
According to a study by BRP Consulting, over 60% of consumers like the idea of their purchase history and other variables being saved if it results in a more personalized shopping experience, which brick-and-mortar outlets have no answer for.
While that's great news for Amazon, where over 90% of U.S online shoppers have made a purchase, smaller online retailers have traditionally struggled to offer that level of personalization due to limited data.
Some platforms will change that by allowing consumers to build a comprehensive shopping profile that can be accessed by all participating retailers, allowing them to greatly improve the experience they provide each shopper. Better yet for the shoppers, they'll earn rewards for allowing retailer brands and advertisers to engage with them based on their data sets, without ever exposing their data.
Other Factors Driving Online Shopping Growth
Naturally, the convenience of online shopping is one of its biggest strengths, being cited by over 60% of consumers in an NPR/Marist poll, allowing them to browse whenever and wherever they want. It's also far easier to find a specific product with many online retailers than by having to wander around a football field-sized big-box retailer.
Another huge factor is the ability to view user reviews on products, taking a lot of the guesswork out of shopping. Not only can shoppers get a broad view of the quality of a product, in many cases they can also discover how that product was received by those with similar circumstances or conditions.
With self-sovereignty and blockchain implementations, user reviews can become more reliable through attestation and each user's profile becoming a single oracle of truth, no matter where they wrote the reviews.
Whilst striding forth to a truly decentralized future, this new paradigm will take some time to achieve adoption. Some platforms have launched artificial intelligence tools that crawl the sites of retailers (Amazon, eBay, Macy's, Coach and many more), acquires and reverse engineers the purchase data of retailers to create an "oracle" of purchase data across all retail.
As to Shopin's app, R.I.D.E. – the Retail Intelligence Data Engine, Shopin estimates that by the end of 2019, R.I.D.E. will cover $1TN of purchase data transactions, representing 98% of United States's eCommerce and 20% of brick-and-mortar.
Online consumers also clamor for an automated returns process, saving them the time and bother of having to deal with customer service reps and explain their reasoning for returning a product. A single profile across the retail web, can allow shoppers to have a single source of control for all returns.
Online Shopping Is for More than Just Online Stores
It's not just online-only retailers that can benefit from online shopping, as being able to buy a product online and pick it up in store is gaining popularity among consumers, melding the convenience of online shopping with the ability to get the product sooner and without any potential delivery costs.
It's also one of the few advantages brick-and-mortar has over online-only retailers and something they will need to exploit if they're to have any chance of surviving the online shopping revolution.
The future is convergence, and that future has arrived.