Airline customers look for the best deals while the company looks to reward its most loyal customers. With heavy global competition between airlines and customers having online alternatives at their fingertips, airlines face challenges of constantly updating pricing, which can make airline revenue management complex and optimizing revenue a major challenge across industries.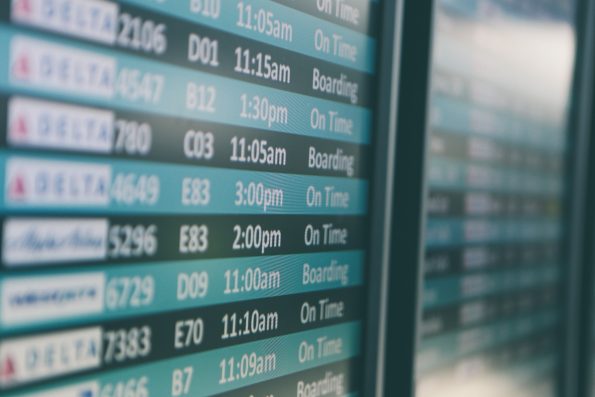 1. What Airline Revenue Management Does
Airline revenue must be managed on a daily basis due to changes affected by demand, pricing, scheduling and aircraft maintenance. Flying consumers are constantly searching for the best airfares online, as well as airline reviews. This dynamic puts pressure on sales and marketing teams to work closer together for consistency in quotes at specific times.
Optimizing revenue management means making quick analytical decisions on pricing for specific market segments. Areas of concern for revenue management in the airline industry include managing contacts, delivering real-time quotes and booking flight packages.
One of the most reliable strategies of revenue management for airlines is to prioritize customers. The key is to give the best seats to people paying the highest fares. The data will help structure your target marketing segments so that frequent flyers and regular corporate customers get clear advantages. 
2. Uses AI Software
At one time prior to the digital revolution, airline price quotes were less flexible and less driven by up-to-the-moment market research. Today's automated solutions allow airlines to directly serve specific sectors in terms of setting and adjusting real-time offers.
Today's most advanced airline revenue management software is powered by AI and machine learning technology, with the ability to automate and solve complex business problems. The software allows you to make decisions in real-time and provides optimization tools to increase revenue. But AI technology and processing are only pieces of the puzzle, as communication with buyers and developing pricing strategies are part of optimizing revenue.
3. Airline Revenue Management Benefits
The benefits of a revenue management system can help airlines stay in touch with passengers and increase revenue with marketing techniques and optimization tools. You will be able to offer deals in real-time across all channels while providing travelers with a personalized service. Financial information will be more accurate and won't hinder integrated inventory systems.
Every airline has its own financial goals, as some may aim for increasing revenue while others are more concerned about market share. Either way, the platform can provide valuable analytics for agile decision-making. The software further plays a role in tracking cash flow and providing insights for risk tolerance.
Unlike many other industries, the airline industry can only negotiate prices for a certain time frame, as planes must depart on schedule regardless if there are remaining empty seats or not. In some cases the airline can fill up a plane at the last minute by cutting prices. At the same time, airlines cannot exist on drastic price-slashing. That's why booking flights still requires last-minute decision-making. 
4. Why Businesses Should Have Airline Revenue Management
Platforms for managing airline revenue are helping streamline the airline experience for passengers and maintain appropriate prices based on offers and competitive market analysis. The airline's vision must be clearly communicated to the market to take advantage of competitive opportunities. This technology helps airlines implement marketing strategies based on demand, which it monitors.
The three main components of revenue management that help airlines define themselves are scheduling, product and pricing. The technology helps managers evaluate these three factors that closely affect demand. Some airlines stand out by offering comprehensive schedules while others offer specialized flights to areas that lack frequent service. Other companies emphasize personalization to justify pricing. There are different approaches to optimizing revenue.
5. Simplified Cloud Solution
A major attraction to cloud platforms that provide business management tools is that all the data is centralized in one location. The cloud provider handles security updates and maintaining hardware while you save money on software, hardware and maintenance costs. The cloud allows for stress-free scalability in the sense you can add or subtract accounts as necessary.
The cloud further makes it easy to interact or collaborate with remote team members. Airline industry software simplifies operations in various ways via the cloud. It allows you to easily manage revenue and synchronize airfares with rules and data.
Conclusion
Every airline can benefit enormously by optimizing revenue with revenue management software. It will help you know in real-time what the market demands or expects, so that you can adjust pricing accordingly.