It is the hope of every startup to make an immediate impact so that you can quickly start to bring in as much money as possible and start to make your mark in the industry. Unfortunately, there is no recipe for success and you often hear of startups failing in the early stages after failing to hit the ground running and encountering financial issues. There is no method for guaranteed success, but there are a few tips to keep in mind that will hopefully allow you to find some early startup success and make an immediate impact.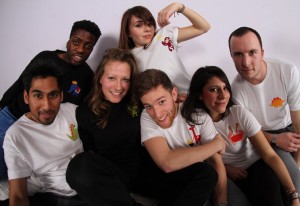 Begin Digital Marketing as Early as Possible
It can take time to build a strong presence online, which is why it is a good idea to begin digital marketing as early as possible. If you use an experienced digital marketing agency, this will allow you to build a strong presence online for your launch. Making people aware of your business will help you to start building your customer base from day one of your path to startup success.
Use an Experienced Web Design Agency
It is important to use digital marketing to increase traffic to your website, but you will never succeed if you have an amateurish website. This is why you need to use the services of an experienced web design agency that will be able to deliver an attractive, functional and on-brand website which will make a good first impression and convert visitors into customers.
It is hard to make an impact in your industry if you are not bringing anything new to the table. This is why you need to carefully think about what your USP is and make this clear in all of your messaging. Businesses that bring something new and different to a competitive industry will always make an impact and appeal to their target customer.
Show Your Expertise With Quality Content
One of the primary reasons that startups struggle on their road to startup success is that their target customer will go with the more established brands as they feel in safer hands. This is why you need to demonstrate your expertise with high-quality content, which shows why you are a reliable company and why the consumer should be choosing you over the competition.
Following on from this, if you are able to obtain positive customer reviews from your first few customers then this can be hugely valuable and help to convince others to try your brand. This is why you need to encourage people to leave reviews, which could mean incentivising this with a discount code.
Engage the Local Community
It is certainly important to create a strong online presence, but you should not forget about raising awareness in the local community. People like to support local businesses, so you may be able to make an impact by raising your profile in the community by attending and hosting events, getting involved with schools, raising money for charity or partnering with another local business.
It is hard to hit the ground running with a new business, but hopefully these tips will help you to make an immediate impact and find startup success.