Computers are a newly essential piece of equipment in any and all business environments. Some might say that they are more important than a pen or paper in the modern world. Having any old computer isn't enough in the modern business landscape – for a company to stay competitive and maintain maximum efficiency, businesses need up to date computers. But, as it is such an investment to stock up an office with new computers, many businesses are dissuaded from taking the plunge and investing the capital in productivity. This is likely hurting your business. These are the top five reasons why you should be investing in new business computers now.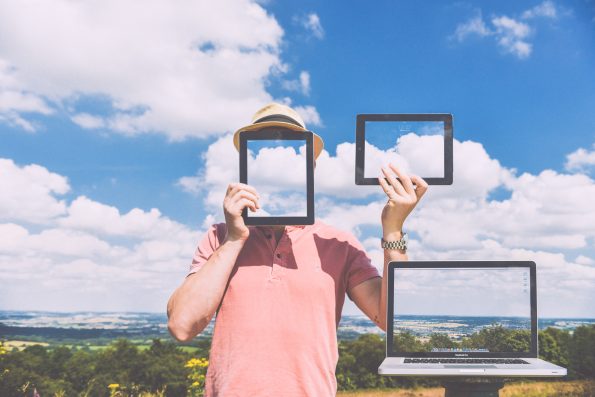 Improved Security
You might feel that you are saving money by not updating your business computers, but you need to look at risk and reward. Older computers are a greater security risk for businesses. They can be far more vulnerable to cybercrimes, which can have a big impact on your business, resulting in many undesirable consequences:
Stopping operations until you can secure your computers again
Loss of trust from customers
Potential legal action form customers who have had personal data stolen
Loss of competitive advantage for businesses who have lost valuable trade secrets
Loss of money!
Greater Efficiency and Productivity
New technology can make your business more efficient and productive when there is a clear business case for it. That's what computers were initially invented to do – to increase efficiency by automating and improving processes that would otherwise be manual. Businesses should still be thinking in terms of efficiency – where are they in terms of total efficiency, and what could another system deliver?
New computers tend to improve efficiency. For example – if all of your staff are working on old laptops that regularly crash or experience slow loading speeds, then you should consider investing in a new all in one pc. With much faster loading speeds, an all in one pc is likely to improve productivity hugely and, therefore, offers a good return on investment, though the burden to forecast and compare ROIs is on you and your company.
Lower Maintenance Costs
Like older cars, older computers and older editions of computer hardware can take more effort and cost more to maintain. They run out of disk space; laptop batteries stop holding a charge, and they are more prone to failures.
Purchasing new computers is likely to decrease the costs of maintenance, as well as time that is wasted with computer repairs.
Software Integrations
Older computers are not properly designed to work with new software and applications. This means that your business is likely missing out on the value of using these applications, which likely will make your company more efficient than ever. This is basically putting you a step behind the competition
Your productivity levels might be damaged when you don't use valuable software, and this is damage that can continue into the future as if you suddenly upgrade to markedly advanced software, there will likely be teething problems that lead to a confused staff team.