It's increasingly difficult to run small and medium-sized enterprises (SMEs) these days. In addition to changing legal compliances, potential tax increases, and growing technology, there is stiff competition to cope with. Overall, it is important to run your business more efficiently than ever before. Improving the efficiency of your enterprise should be your main concern right now.
A high level of efficiency promotes cost reduction, customer satisfaction, and time management. Efficiency ensures that all other things fall into place. But how can you improve the efficiency of your business? Here are some ways of doing it successfully:
Automate Monotonous Tasks
Automation is the use of software to speed up routine tasks in the office. By automating your workflows, you will let your workers do tasks that require critical thinking and more caution. While it might seem expensive to implement automated processes now, in the long run it will reduce costs and enhance business efficiency.
Consider switching to software that will save time and money. Instead of hiring an external auditor, you can have your data saved in one place and simply carry out an audit. AP audit software can save your company from fraud and other problems you don't need.
However, be prudent when introducing new technology devices or programs to your company. Besides some employees having trouble catching up, there could be security risks associated with such a device or program. Hence, do thorough investigation prior to adopting anything new and let your employees know about your automation plans.
Make Your Computer Network More Accessible, Consistent, and Secure
If your computer network is ever slow, down, and unsafe, a lot of problems could come up. First, your employees may not access the information they need on time. Also, any data flowing through an unsecured network is already compromised; it could be accessed by anyone with malicious intentions.
To improve your efficiency, you should aim to create a more robust, safe, and quick network. This kind of network can improve your workers' productivity when on the move. They can communicate more effectively with anyone and obtain any useful data without hesitation. Equipped with a VPN (virtual private network) or a similar tool, your staff can enjoy safe access to business networks while outside the office.
Use Task Management Software
When using teams to complete projects, communication becomes a real challenge. But with task management software, your teams can stop relying on email for communication. Software centralizes communication and work progress, helping you track the progress. As well, task management software saves time, as it reports everything in real time and workers don't have to endlessly check their emails.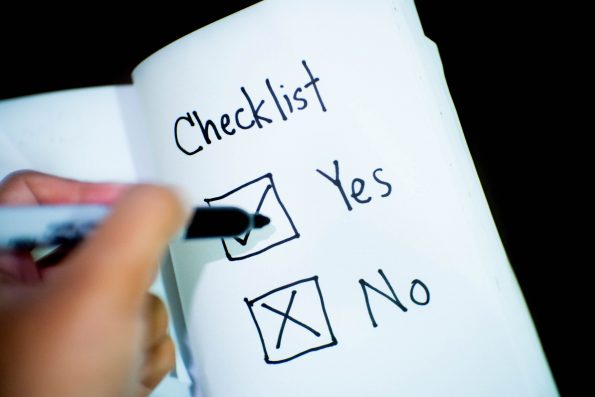 Manage Time Effectively to Limit Interruptions
Regular meetings that are held all through the day causes time wastage and low productivity among staff members. Thus, you should improve efficiency at the office by holding a meeting on the same day every week.  If employees know that there will be a meeting on a given day every week, they will always look forward to it.
Another thing that leads to waste of time is constant email alerts, notifications, and live-chat pop up messages from your internal project management software. You can adopt a tool that is designed to reduce these interruptions. A good example would be Inbox Pause and you can also access plenty of other apps.
Reorganize Customer Communications
The best way to keep customers happy and satisfied is to improve your communication with them. By linking up your network phone system to your CRM (Customer Relationship Management) software, you can boost your communications with them. When your customer calls, a pop-up window showing their records would show up on your workers' computer screen or their IP phone screen, enabling them to respond right away.
Use a Managed Service Provider
Managing a server network is not exactly the easiest task. Hiring IT gurus is a good option, but can your small business afford it? It's cheaper and easier to use a managed service provider who stays and works from their own premises.
They will only require a certain fee every month or according to your agreement. A network manager will free your IT staff's time so they can focus on other in-house tasks that are related to their specialization.
Encourage Open Dialogues
It is important to promote open dialogue among personnel. You should strive to eliminate fear that your workers might have about voicing their concerns or leaving feedback about your day-to-day operations. A culture of open communication is a chief way to attain efficiency at all levels of your organization.
When employees feel free to speak up, they can expose business challenges that top management is not aware of yet. Involving your employees in the process of enhancing efficiency through open communication may enhance teamwork and productivity.
Minimize Unnecessary Travel Time
In most cases, time spent on the road is time wasted. Hence, you should make use of modern technology to get work done without traveling all the time. A networked phone number that offers web conferencing and video calls can help you reduce your travel time and expenses, for instance.
Discourage Multitasking
While multitasking is fine, it doesn't necessarily boost productivity. Besides, some workers aren't good at multitasking and can create erroneous work that would need to be repeated. To increase efficiency, therefore, you should encourage your employees to focus on one task at a time. This strategy is great because it ensures you to get more work done in an accurate manner.
It Takes Time
After trying all the above-mentioned tips to increase efficiency at work, know when to stop. Focusing excessively on improving efficiency may affect other goals that have to be completed as well.
You want your team to be the best it can be, but this doesn't happen overnight. It takes some time for employees to adjust, and that is completely normal. Be persistent with things you want to see change in and you will get there.
Is this article helpful? Feel free to leave comments and feedback.