Just like any other type of investment, investing in commercial real estate can be a risky business. However, this should not deter you from investing in real estate and benefitting from the numerous opportunities that it provides. Commercial real estate brings immense rewards that are worth taking a risk for. You should also know and understand that there is a difference between residential real estate and commercial real estate.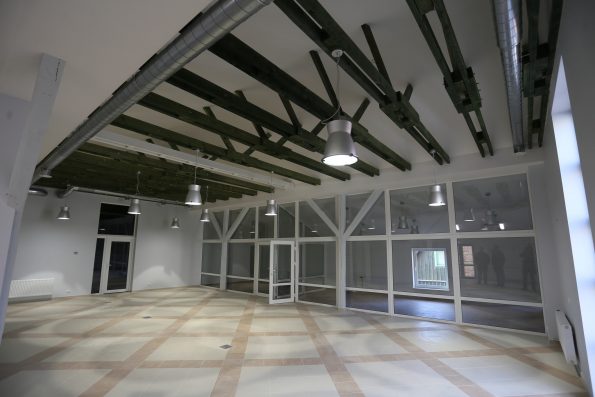 While investing in residential real estate you might encounter having to deal with issues arising within the property like fixing broken and damaged items such as windows, among other equipment, this is not the case with commercial real estate. Commercial real estate is more investment-oriented towards a business goal that deals with selling or leasing property. Here's a look at why commercial real estate should be your choice of investment.
Long duration leases
Leasing a property for a longer period allows an investor to plan better on their investment strategy. Due to the time spun given which is normally an average of three years, it is also a secure way of doing business, providing you with ample time to bounce back even after a previous season isn't productive. You can strategize on how to strengthen your investment, according to the market trends.
Growth and increase of asset value
The level of appreciation in asset value with commercial real estate investments has grown rapidly over the years, performing way better than other forms of investments. The increase in property value provides you with an option of using your assets as leverage. This allows you to place a property at a higher cost while only incurring a few costs on improving its standards.
High quality properties
In order to bring in more income from your investment, most of the properties are usually high-quality assets. High-quality properties save you from extra costs that might be incurred in making improvements to the property. They are also in high demand, making it easier for you to get clients fast which in turn mean greater income.
A considerable amount of income
Most tenants lease properties for a number of years, depending on the intended purpose, whether it's renting for homes or for business purposes. The securing of assets by leasing ensures that there is an incoming cash flow on a regular basis with less effort.  During the leasing period, you will still receive an income on a monthly basis, totaling to a good percentage by the end of the year.
Fewer risks
There is always an advantage to having various options. Commercial real estate allows you to lease your property to several tenants lessening any chances of you losing all your investment in one shot. While there might be losses incurred at some point, you will still be able to earn some income from some of your properties. Commercial real estate investment returns are also visible and you can see your properties worth and work on how you can build its value to generate more income.
Don't fear to invest in commercial real estate because of the risks or invest blindly. Conduct an in-depth research to make a smart choice. At Re/Max @ Home, you will receive more guidance and information about real estate investment.
Is this article helpful? Feel free to leave comments and feedback.