Originally posted on Teck Talkfest by Victoria Albrecht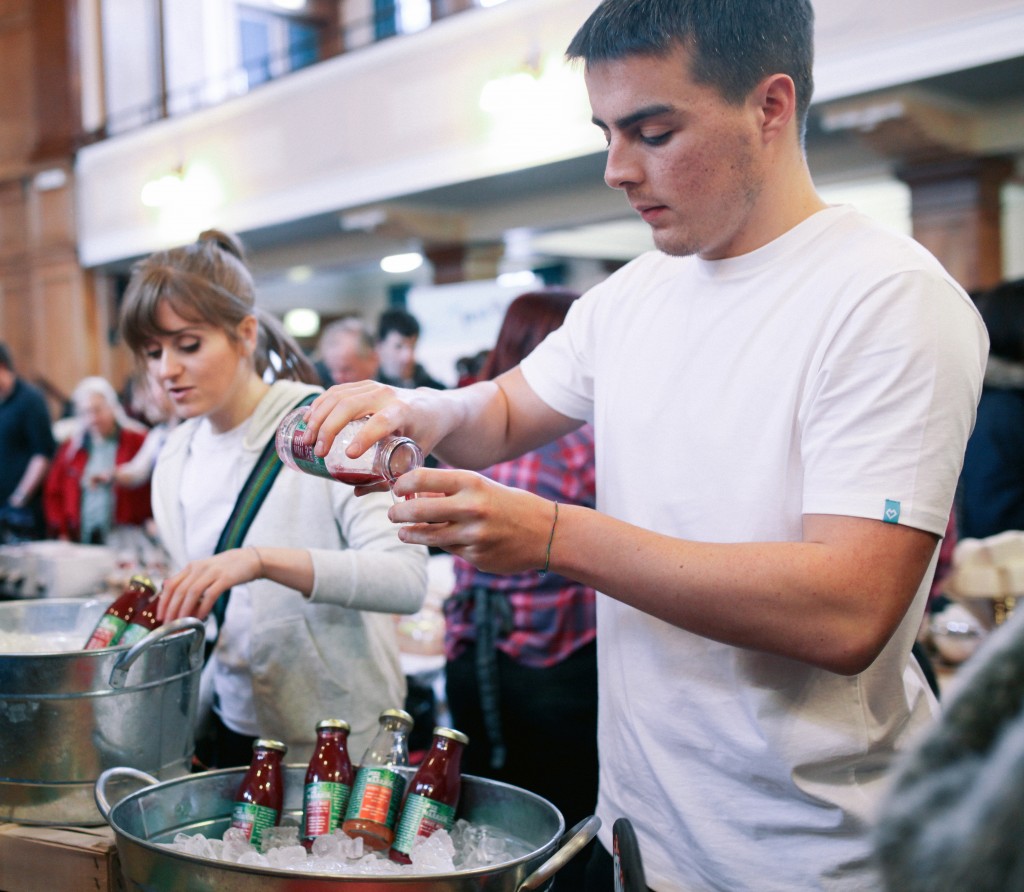 After three years of running a food festival in Scotland, I arrived in London in July and my first curiosity led me to ask, where I could find the food startup community down here. Well, I was a bit surprised, because I spent a good time looking and not much time finding.
There are a few small groups that occasionally flock together because they are jointly part of food startup incubator Kitchenette or foodies in the Escape Tribe, or perhaps in the London Food Startups Collective on Facebook. In general though, there sadly seems to be very little sharing of best practice or helping each other out and supporting, as you would find in other industries, especially in Tech. Instead, every great supplier and mentor remains a well-guarded secret for fear by the ketchup startup that the marshmallow startup might steal the customers. Wow.
This revelation led me to wonder:
Don't these food startups all want to make it big? Surely
entrepreneurs can achieve more together than by themselves!
I took a few solid weeks to speak to well over 100 food entrepreneurs in London to find out what kind of event would really benefit them and their startups. It turned out they all faced similar challenges that were holding them back from taking their food startup to the next level: Creating a strong brand, design or packaging, scaling up production in line with demand, and social media and digital marketing – and knowing the right people who could connect or help them with experts to tackle these challenges. I knew I was onto something.
Throughout the past weeks and months I've tapped into and expanded on my network of industry experts and food & food tech startup founders, food bloggers, food startup enthusiasts and investors. I teamed up with another startup, Monkfeet, and we've created the Food StartUp School – a conference-like with line up of speakers and workshops we're very excited to share with the London food and food tech entrepreneurs and enthusiasts. To name a few, we have CEO's, Founders and MD's of Jimmy's Iced Coffee, The Grocery Accelerator, Packed Branding, Eat First, Just Eat andEatMyWorld. It's a real mix of food and food tech, which is one-of-a-kind as far as London's conferences and workshops go.
The Food Startup School is obviously not just about the speakers or workshops. Most importantly, it's about the networking we're facilitating and thereby building that food startup community and making it powerful. With two networking pitch sessions and three generous time slots for extensive networking, entrepreneurs will be able to make the most of an event packed with industry experts, investors, bloggers, journalists, many fellow entrepreneurs and those curious in food startups and thinking about starting their own.
Want to be part of the community? Check out the Food StartUp School – coming up on Dec 8th in Shoreditch.