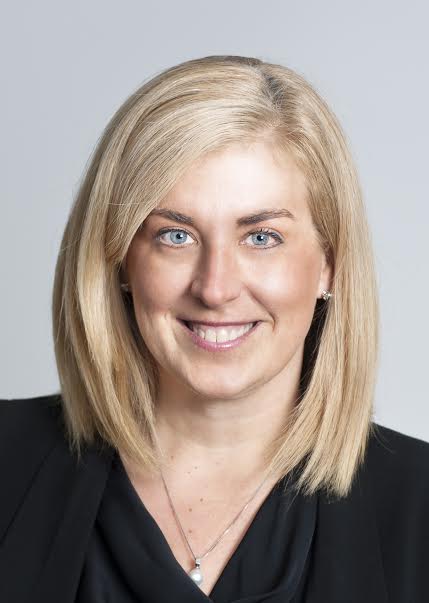 IntelligenceBank is a SaaS platform, that provides a range of easy to use Apps that help teams with business processes.
What does it do?  
IntelligenceBank offers three key products:  IntelligenceBank Boards – Online Board Portal; IntelligenceBank GRC – Online Risk and Compliance; and IntelligenceBank Marketing – Digital Asset Management and BrandHub platforms.
Who is your startup aimed at?  
Our platform is aimed at various "teams" in businesses and government departments.  IntelligenceBank Boards is aimed at Company/Corporate Secretaries, IntelligenceBank Marketing is for CMO's and IntelligenceBank GRC is for
How does your startup stand out against its competitors?  
All of IntelligenceBank's Apps are easy to use, are completely customizable from the front end have granular workflow to help companies better manage their files and data.  Our clients love the fact that IntelligenceBank software can be configured to mirror their businesses, and not the other way around.
Where did the idea for the startup come from?  
IntelligenceBank started out as a way to securely share market research and insights within an organization.  While we had a very narrow focus to start with – the opportunities to use IntelligenceBank in different ways literally exploded, so we productized our offering into niche verticals.
Did you have any concerns when starting your business, if so what were they?  
I didn't have concerns starting IntelligenceBank – in fact, it's quite easy to start a business – the hard thing is to scale it.  Achieving product-market fit is very difficult but once you have it – the sky is literally the limit.  Finding the right people – who have the drive, work ethic and passion is a continual challenge.
What is your business background, and what got you interested in startups?  
I started in International Advertising, and as with many 'creative' people, I ended up in startups.  At the end of the day, my passion in life is creating and putting things into the world that haven't existed before.  My first startup was Hitwise, where I was head of Sales and Marketing – after we sold for $280M – I caught the startup bug and could never go back.
How did you initially raise funding for your company?  
In the early days, IntelligenceBank was self funded and through organic growth – we were cash positive and ultimately profitable.  We had several, large paying clients from day one which of course helps.  When it was time to scale, we raised $250K from an angel investor – which was followed by a $2M raise in October 2013.  Our investors have always been very supportive, and have embraced the concept of a SaaS platform play – which can be productized in a number of ways.
What has been your greatest achievement so far?  
Aside from raising capital, attracting large customers from every key market in the world – whom I've never personally met – is my greatest achievement as this indicates scale.
How have you kept your business relevant and engaged with your audience over the last three years?
In addition to selling online and via resellers, we have a strong direct sales and account management effort.  Our product roadmap is based on customer feedback and we continually talk to our customers – as well as people who didn't choose us – to find out how we can do things better.
How long has your startup been in the making, and who is the team behind the business?  
IntelligenceBank was founded in 2009 by Tessa Court and Peter Court.  Damien O'Rourke is our CTO and Charly Vanni is our head of product development.
What has been your biggest challenge so far as a startup owner?  
Currently my biggest challenge is finding the time to work on the business as well as in it.  While we have a great team of people, it's easy to get dragged down into detail – when I need to be driving the business forward.  As such, each week I carve out several hours – I call "CEO Time" where I spend quality time doing future planning and building strategic relationships.
In the coming year, what would you like to achieve with your business?
I'd like to build stronger distribution channels through resellers.
What has been your most valuable lesson so far since starting your business?  
Only you know the answer.  Bottom line.  In startup land – there are several experts running around – while advice is good – no one else can decide or make decisions for your business.
Finally, if you could give one piece of advice to someone thinking about starting a business, what would it be?
Just do it.