So, you've got an idea and you've got the capital. The business name and logo are in the bag and you're ready to go. Establishing yourself as an entrepreneur is both exciting and challenging, however, whilst you're busy considering your marketing strategy, building your dream website and creating high-quality SEO content, it's easy to forget about the other entrepreneur essentials you might need.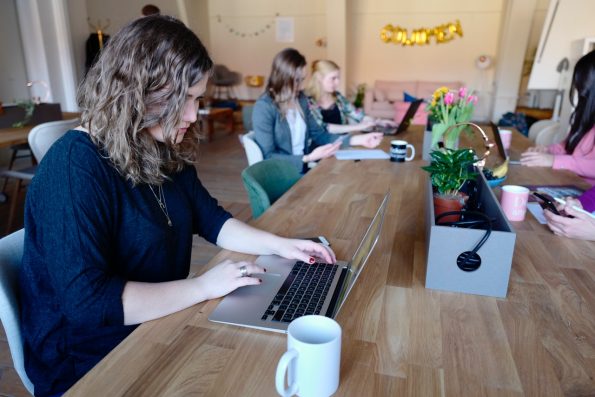 Read on for the little essentials all entrepreneurs need to succeed.
A high-quality pair of frames
Glasses and the workplace go hand in hand. And, if you're someone who usually wears contact lenses, as an entrepreneur, you might want to go back to wearing your frames. You'll find a wide selection of eyeglasses on the EyeBuyDirect website. As an entrepreneur, first impressions count, whether you're hiring a new employee or you're face to face with a new client. A pair of glasses that complement your face shape, tone and style will not only make you look professional, they will also make you more memorable. People who wear glasses are also considered to be more approachable and knowledgeable, something which is vital as you try to cement yourself as an expert in your field of business.
Wearing glasses during those long hours at the office also means you'll benefit from improved eye health and reduced eye strain. So, make sure you include blue light blocking lenses when searching for your new pair of frames.
Dual monitors
It might be early days so you're still managing with your laptop. However, studies have shown that a dual monitor display can increase your productivity by almost 30%! That extra productivity is clearly one of your entrepreneur essentials. Switching between numerous programs, tabs and applications can become increasingly tedious and frustrating. Having two monitors at your disposal will streamline your working day, giving you more time to work on the other demanding aspects of your fledgling business.
High-quality headset or microphone
These days business is a little different. This means plenty of online meetings and video calls. You'll certainly want to be seen AND heard during these meetings so a high-quality headset or microphone is a must for any entrepreneur. It also allows you to concentrate a little better if you're working from home, blocking out all that excess noise can help keep your productivity levels high.
Additional storage
From files and programs to sensitive records and client information, as an entrepreneur, you'll be handling all kinds of data, which means you're going to need somewhere safe and secure to store it all. An external hard drive is a popular option, however, they're not protected against fire, flood or even hackers and malware. As an entrepreneur, you should be taking your online security seriously so consider additional, encrypted cloud storage for all your company data.
An ergonomic chair
Hours hunched over the laptop at your desk will quickly take its toll on your back, causing all kinds of pain and problems. Investing in an ergonomic chair will ensure those hours at your desk are comfortable and well supported. The more comfortable you are at your desk, the more productive you'll be!
What entrepreneur essentials do you love?