It is no secret that businesses need to utilise Search Engine Optimization to get listed higher on search engine results, and in today's competitive market, SEO is more crucial than ever. However, one of the most crucial aspects of SEO is often underutilized: link building. If you are not including link building in your SEO strategy, you are missing out on a fantastic opportunity for your business.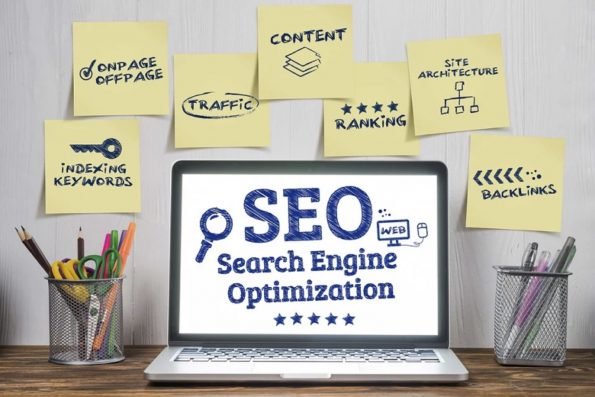 Image source: Pixabay
What is link building?
In basic terms, link building is the process of placing hyperlinks to your website on a third-party site. Those links drive referral traffic and enhance your site's authority. By placing high quality links on websites with high traffic, your company's SEO rankings can skyrocket. In turn, that means you can increase your profit.
What is white label link building?
White label link building is a process in which an SEO provider builds backlinks for another SEO agency. Lots of SEO agencies are incredible at technical SEO and content creation, but they struggle with the link building piece, which is often extremely time intensive. Fortunately, lots of companies have emerged to fulfil this pain point – TheHoth, LinkBuilder.io and NO BS are a few of the more reputable companies in the space. 
What is black hat SEO?
Despite the fact that the tactic violates search engines' terms of service, black hat SEO is still used by many to increase a website's search engine ranking. But black hat strategies can get your site banned from search engines, so it is not a link building tactic that you should ever use. If you care about your site and your business, engage in high-quality link building instead. 
Why is link building so crucial to SEO?
Search engines like Google use highly complex algorithms that are continually evolving, and links remain an essential factor in how search engines determine which websites rank for which keywords. Basically, using links is so important for SEO strategy because search engines like Google can see your site is a quality resource and worthy of citation. Quite simply, websites with more backlinks gain higher search rankings.
Not All Links Are Created Equal
If you place a link to your website on a small or newly-built website, your link will not get as much attention as it would on an authoritative website like Forbes. So, you should focus on placing links on websites with higher domain authority. As part of your SEO strategy, you can use tools like SEMRush to identify authoritative websites.
How do you get websites to include your links?
There are several strategies to get external websites to place your links. One of the most popular methods is content creation. By producing high quality, unique, and compelling content to place on an authoritative website, you will encourage people reading the content to link to your site. Of course, it costs money to place content, but it is more than worthwhile. Another option is to ask your friends and associates to link to your site.
Although there are various ways you can attempt to build links by yourself, the process can take up as much time as a full-time job and you will need to have a thorough SEO strategy and understanding of what you are doing and why. That is why many businesses prefer to opt for an outreach service. By hiring a professional agency to build links for you, your business is sure to receive more traffic and higher rankings on search engines. At the end of the day, no SEO strategy is complete until it uses link building.