The COVID-19 pandemic has become a global crisis of epic proportions—affecting businesses and economies around the world. Due to the restrictions imposed by different governments, many have been relying on digital platforms for their needs. eCommerce has seen a boost in the past few months, with online shoppers doing their shopping in bed, in the office, and even from the bathroom. This means that digital transactions have also risen, with mainframes bearing the brunt of the computing. Mainframes handle 87% of credit card transactions around the world, after all.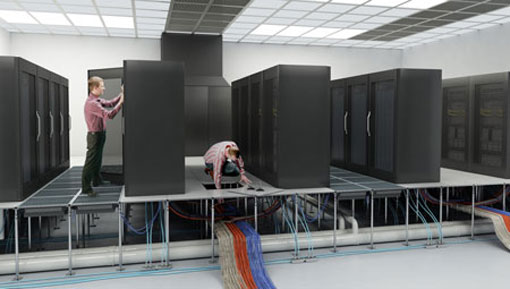 The mainframe, though a relic to some, remains a vital platform for many businesses today. In fact, experts recommend the mainframe to companies that have users in the millions since the platform is scalable. Mainframe modernization will also also help refresh a platform that remains robust and secure despite years of service in various industries. Increasing demand on digital features and channels equate to a huge increase in mainframe transaction volumes—so much so, that a recent survey shows that 59% of executives put the mainframe under a positive light as a platform for growth. The frequency of new mainframe feature deployment for non-mainframe applications is expected to increase from 38% to 41% in the coming years.
Bringing Mainframes Into the Future
The value of data can't be denied, especially in this always online, constantly connected world where businesses and consumers often meet and interact. To complete the transition into digital, every business needs to find ways to leverage data to improve the business and boost customer engagement. Data, in contrast to other business assets, does not diminish in value over time and can be used in a variety of forms and using different approaches—if not now, then in the future. Finding these options and creating opportunities for using data should be one of the main thrusts of every business.
Similar to data, the operational applications run on mainframes are also valuable. The systems of record, specifically, are assets that can and should be applied to new digital opportunities because these records are the basis of business performance reports. The main challenge here is that most of the professionals that are proficient in mainframe applications and programming are getting on in years and probably about to exit the workforce soon. One option is to attract younger professionals to manage mainframe-based applications, but the chasm between old and new tooling and practices makes this challenging.
This leaves businesses with the sole option of modernizing their mainframe application and data platform if they don't want to completely shift to a different platform altogether. Migrating to a new platform is not always a viable option as it involves a lot more work and takes a significant amount of time to completely implement.
Mainframe, the Cloud, and DevOps
The first consideration in modernization is shifting the focus from hardware and adopting cloud-native tooling and practices. This allows businesses to leverage new technologies and use popular open source tools with mainframe-oriented languages and automation services. This may mean reskilling an organization's IT professionals in application delivery and applications or hiring ones that can fill the skill gap.
Devops is something that you seldom hear together with mainframes in one sentence. In today's quest for agile and flexible platforms, the mainframe is seen by many as an aging, slow, and dying system. The mainframe's integration into the DevOps toolchain is the best way to dispel this myth. Currently, it is now involved in all aspects of the toolchain—from unit testing to integration testing and more. Despite its age, the mainframe has proven a reliable platform, able to keep up with other, newer systems while keeping costs low and minimizing risk.
As the demand for digital transactions increases, businesses will continue to rely on the mainframe to handle the huge amounts of data resulting from them—and with good reason. The mainframe remains a reliable and secure platform that will also save you from the challenges and problems brought about by platform migration. The main challenge is not handling the workloads, but choosing who to handle them efficiently. As mainframe experts go into retirement, organizations should take a new approach to recruitment that takes into account the need for "mainframe champions" that can manage and modernize mainframe applications and push it and the organization into new digital heights.