The world of startups is ever-changing and evolving. It's a world that is characterized by the ability of a startup to be agile and relevant to keep up with market shifts in a crowded media environment. The biggest question is what is the secret sauce that makes the good ones raise astronomical amounts of money? What makes them grow so quickly, garnering attention, loyal fans and customers in the process? We're going to delve into that using two startups that had a very successful 2018.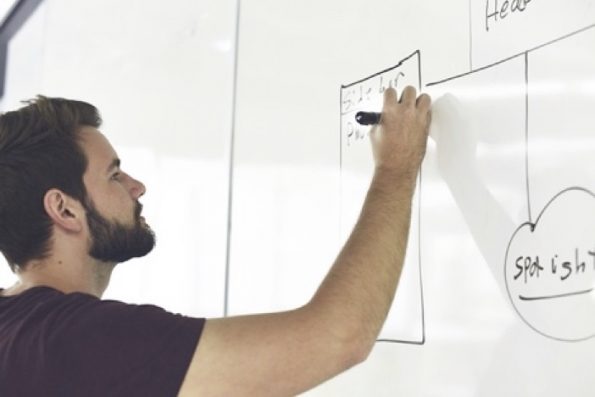 One of 2018's most talked about and sought-after startups is Bird, the dockless scooter company that has raised $400 billion, and was valued at over $2 billion at the time of its second round of funding. The app allows users to book a nearby scooter, use it, pay for it and leave it for the next user. The company has also garnered controversy. Citizens in the markets they serve are concerned about what the addition of thousands of scooters to their roads mean for safety, parking and other logistics.
People question if this might cause more accidents and injuries for the riders. These are all good questions that this Newport bicycle accident attorney would be happy to answer for interested riders or drivers concerned about road safety. New market categories go hand-in-hand with chaos, that's what true market disruption is. Considering that ride-sharing companies like Lyft have navigated this well, this shouldn't be discouraging for Bird.
Another startup making waves and growing quickly is Halo Top Creamery, a company that was ranked number 2 on LinkedIn's list of top startups of 2018. What makes it special? It offers customers low-sugar indulgent desserts with low calories. According to LinkedIn, "Each pint of its low-sugar ice cream — in flavors like lemon cake and s'mores — contains fewer than 360 calories." Health is very trendy right now. From fitness trackers to natural foods and healthy imitation foods, the world has become obsessed with living a healthier lifestyle. Companies that help them do this are sure to do well.
The Category Matters
Bird isn't a fast-growing startup by chance, it's playing in an equally fast growing category – bike-sharing and scooter-sharing. Scooter-sharing has presented itself as a worthy category to invest in and the attention it has garnered from leading venture capital firms like Sequoia Capital, show that the new frontier in transportation startups might have nothing to do with cars at all.
In the case of Halo Top, the category of healthy indulgent food is ripe for the picking right now. The market is looking for the company that will take this from a trend into a real sub-segment of the food market.
Focusing on a Great Product
In a world of savvy consumers who are demanding more from the buyer experience, no amount of marketing can compensate for a bad product. In the case of Bird, a simple way of getting access to and dropping off a scooter serves as a great product that's easy to use. When it comes to mobile apps, an overly-complicated system spells disaster for even the most brilliant ideas or marketing campaigns.
In the case of food, Halo Top has to provide a product that actually delivers on its promise (sweet treats that are low in sugar, but still tasty). Even with the best marketing campaigns, if the food doesn't fulfill this value proposition it will just fall flat. The lesson here is that a successful startup has to be built on a good product for it to actually sustain its success.
 Understanding The Millennial Buying Power
From industries like real estate to app development, companies are using marketing and product development to garner the attention and dollars of millennials. That's because they are a segment of the market that stand to drive the future of the economy. Many successful startups exist today because they understood the needs millennials have that might be different from other generations, but are still worthy market categories.
The dockless scooter, though seen as childish by some, is a market category that meets the demands of a younger market. Companies like Uber and Lyft created a new conversation in the world of transportation, one that left the world questioning if car ownership is truly necessary. Ride-sharing completely revolutionized how the world moves. Then came bike-sharing startups and now companies like Bird, who have driven this further with scooters. For many millennials, being able to pick up a scooter, use it and drop it off anywhere in the city is attractive because it's low-commitment, low-strings and no-ownership. Any convenient form of transportation that helps customers feel like they have freedom is sure to succeed with millennials when it's executed well.
Conclusion
According to the co-authors of Play Bigger: How Rebels and Innovators Create New Categories and Dominate Markets, "it's no longer enough to create great new products; rather companies now must create whole new categories that destroy old ones." But it's not just about product and category. Successful startups have to have 3 things, a relevant category, a strong product and a good company. If a startup doesn't have a good category, it won't make enough noise in the market. Without a strong product, a company will get found out for not delivering on its promise, and without a good company, internal issues will ultimately blow out its flame. Bird and Halo Top seem to be ticking all the boxes, which reflects in the attention they're getting right now. 2019 will be an interesting year to see the new heights these startups go to.