A plastic surgery practice is a bit tough to implement. The technology always changes and there's innovation everywhere. According to Emet Digital CEO Maytal Giloba, a digital marketing agency specialized in growing plastic surgery practices advices surgeons to use new techniques. If you don't use new techniques, people will start forgetting about you. The best strategy is to have the latest technology in all areas of your practice.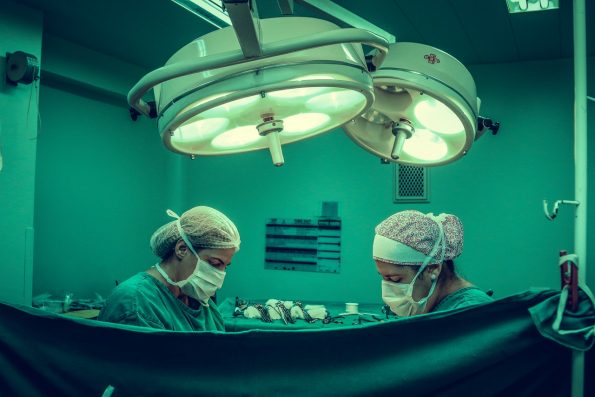 We've written this article to help you in growing your plastic surgery practice.
The brand
You need to create a unique identity for your practice, in order to stand above all the others and to make yourself known. This way, you'll also grow your patient base,and you'll encourage them to choose you, instead of other practices.
Make a logo design, add some colors and maybe images. If you do this right, the result will be a success and the target audience will take you into account when choosing a respecting healthcare company.
A responsive website
It's crucial for your practice to make an authoritative and creative site. More than 70% of the users of the internet look for health information online – they're maybe looking for a diagnosis, or for a healthcare provider. Your website has to be updated regularly, and you need to add resources in order to be respected.
SEO healthcare
SEO stands for search engine optimization and it is an online marketing technique that focuses on putting your website in the front page of the search engine results. It's advisable to have your website in the first 6 search results, when users type key words in the search bar.
If you want to aim big, for Google or Bing, you need an SEO strategy that will focus on optimizing the content and the data from your site. However, you need to keep in mind that once an amount of work was done for your site ranking, the result will be enough to keep you in the first search results with only a bit of maintenance.
Not many surgeons use SEO, and it affects their popularity.
Pay-Per-Click Ads
PPC, that stands for Social Media Marketing Pay-per-click ads gives you presence in search engine results, like Google, and you'll only have to pay for the site visits that the ads bring in. PPC gives traffic to your site instantly and it's way easier to target users in a specific area.
Thisis a very good way to market your practice. However, you need to keep in mind that the results will not be as good as a long-term SEO campaign. Perhaps you want to choose a marketing service that offers both SEO and PPC for your practice.
Email marketing campaigns
Calls are important, but they're not the only way to communicate with your patients. Many healthcare providers prefer to talk to their patients via email, or directly in person. So you might want to add to your practice an email marketing campaign.
Also, you need to keep in mind that the emails should be optimized for web devices so they can be read fast and easy. No one really likes to stare in order to make sure they read it good for the first time – small writing is not good for the eyes and people use their phones a lot. Almost 80% of the doctors use tablets for professional reasons.
So, in case your doctor does not return your calls or answer the voicemail messages, then send them an email.
Mobile marketing
People don't use their mobile phones only to check for emails. They also look for pieces of info on the internet. Every day, practices choose to make the most out of technology and choose to make the lives of their patients easy. Go mobile if you really want to increase the sales of a product. 52% of the smartphone owners use their phones for medical info. So it's the best way to be in touch with your patients.
Make the most out of social media
According to some studies, about 50% of those who use the internet have looked on social media to see reviews for a healthcare provider, in order to make a decision on which doctor should they choose.
If you choose to be active in social media, you'll only have things to win. There are some healthcare internet marketing companies that can give you full social media setup to ensure that your practice makes the most out of the social media platforms.
Promotions on social media
If you choose to run online deals, then you'll see people at your door in no time. They will get excited about the services they're about to receive. Think of a service that's wanted among people and offer it with a discount on certain days, or simply a two for one deal. Then promote it on social media. This way, you'll also bring new patients to your practice and people will come back to you when they're in need.