Be it search engines or the users, both love fast websites which is also true for eCommerce websites. For that reason, many businesses hire the Best Magento SEO Services – Impressive Australia to make their websites faster and enhance their ranking. By working on your Magento eCommerce performance, you can effectively proliferate your SEO results. It not only helps in building a loyal customer base but also built authority in the industry.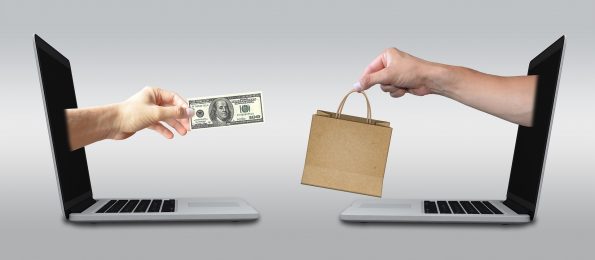 Following are some effective tips for Magento SEO to ensure quick results.
Refrain from using the manufacturer's description
Most eCommerce merchants are enticed to use manufacturer's descriptions for their products, especially in the initial phase. However, it hurts your SEO and search engine ranking. A better way is to write your own content or add something to the description to make it unique.
Use benefits to create Image alt tag
The 'alt' tag, which was initially designed to display a message when images are not displayed due to a slower internet connection, has got a new meaning. Search engines use this tag to identify and categorize the content on your page. You can use this tag to deliver relevant information such as product benefits for better SEO outcomes and overall Magento eCommerce performance.
Inspire with similar products options
Oftentimes, visitors land on a product page that is not interested in. In such cases, similar product options can save the day. It allows the visitors to choose from the options that might be relevant to their choice and continue their interest in buying. Also, as the visitors do not abruptly leave your website, it prevents a negative impact on SEO.
Make discontinued product pages work for you
When some products on your website do not exist anymore, it is common for merchants to redirect using 302 which does not provide any link benefits. Instead, it is better to use a 301 redirect to take the visitor to a new page to preserve your page ranks.
Utilize the 404 page to sustain traffic
When you delete a product page from your website, its link still stays with the search engine for some time. This can lead the visitors to the deleted page that shows a 404 error. Experts recommend customizing the 404 error page to cater to the relevant products to the user and avoid losing traffic.
Enhance your website's navigation for better SEO outcomes
When users land on your website from a search result page and do not find the required information, they tend to return to make another query. This negatively impacts your Magento SEO.
You should ensure proper navigation within the website to deliver an exceptional user experience and better Magento eCommerce performance. Make links intuitive and readily available so that visitors can easily and quickly find what they want instead of bouncing off the website.
Utilize tools like Google analytics
Data-driven SEO optimization is crucial for the success of a Magento store. Tools like Google analytics provide you with all the information and insights in an easy-to-comprehend format to drive better decision-making.
Unleash the power of rich snippets
Rich snippets allow you to connect various components to your products. Components like rating and reviews integrated into the product help you improve SEO, enhance visibility in search results, and deliver a competitive Magento eCommerce performance edge.
Harness the potential of social media
This is a no-brainer with an increasing number of users joining social media platforms. To stay competitive, it is crucial to harness the power of various social media platforms to create and foster a community of loyal customers, improve SEO, and expand your reach.