Hiring the right person for your business is essential to its success. If you don't have the right team in place, you will struggle to reach your goals and might even run out of business. To avoid this, you need to prepare for your hiring process adequately. Here are six hiring process tips to help you find the right candidate for your business: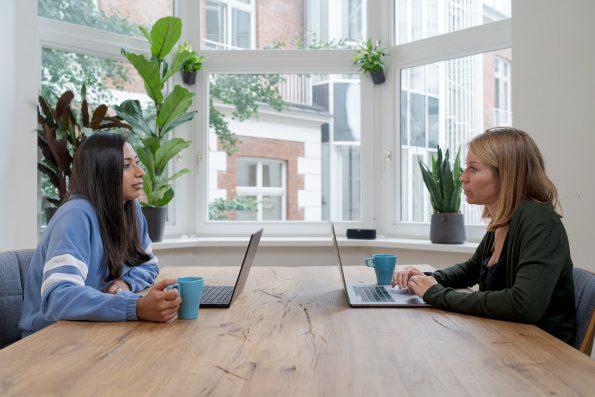 Image Source: https://unsplash.com/photos/TQwW-3EynK4
Work With a Recruiting Agency
Recruiting agencies have a network of the best talent, and they know how to identify the right candidate for your business.They will also pre-screen candidates so that you only interview those who are qualified for the job. If you're looking for a customized solution, you can settle for recruiting agencies with job seekers in your specific industry or region. For instance, you can search for job seekers in Northern Virginia if your business is situated there.
Use Job Boards
Using job boards, you can post your job openings on these boards, and candidates will apply for the job. You can also search for resumes on these boards. This is a great way to find passive candidates who are not actively looking for a job but might be interested in your company. You might have to pay some fees before posting a job on a job board, but it's always worthwhile, primarily if they screen and allow only severe applicants for their site.
Use Social Media
Using social media, you can post your job openings on social media sites such as LinkedIn, Facebook, and Twitter. You can also search for potential candidates on these sites using keywords. Candidates can also reach out to you through social media if they are interested in working for your company.
Do an Employee Referral Program
Employee referral programs are a great way to find quality candidates. Your employees probably know people who would be an excellent fit for your company. They can refer these people to you, and you can reach out to them. You can also offer incentives for employees who refer someone who gets hired.
Create a Good Candidate Experience
The candidate experience is the process of a potential employee going through your hiring process. You want to make sure that this experience is positive so that candidates will want to work for you. You can do a few things to create a good candidate experience.
Keep communication open with candidates, make sure your process is efficient, and provide feedback to candidates. Even if they are not successful in getting the job, it is essential to let them know what they did well and what they can improve on next time.
Use Candidate Assessment Tests
An effective hiring process entails more than just reviewing resumes and conducting interviews. You also need to assess a candidate's skills, knowledge, and abilities. One way to do this is by using assessment skills tests like questionnaires, surveys, and aptitude tests.
Assessment tests can help you identify which candidates have the skills and qualities you are looking for in an employee. They can also help you weed out those not a good fit for the job. Give candidates enough time to complete the assessment tests and be clear about what you are looking for in their answers.
The hiring process can be daunting, but you can make it a success by following these hiring process tips. By taking the time to implement all or some of these tips, you can find the right candidate for your business.