It's likely that you already know how expensive shipping can be for small businesses. In the early stages of your new e-commerce venture, the expense of various small business shipping choices can add up quickly. Gaining and retaining consumers depends on providing rapid and free shipping. This, on the other hand, can severely cut into your revenue. So, what can you do to keep prices down while still meeting your client's demands?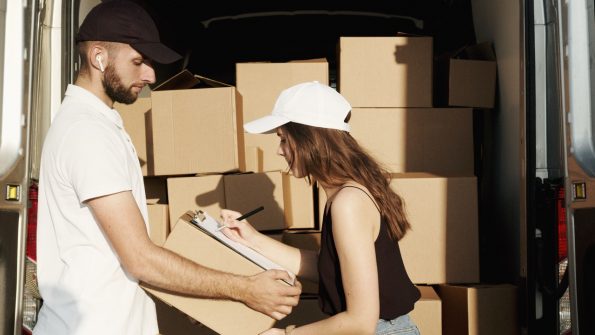 So we have put together a list of 9 shipping tips to help you save money on shipping as a small business.
1. Use Proper Shipping Materials
Whether your products are big and heavy or small and fragile, you should properly prepare them for shipment. For smaller items, use materials like padded envelopes or bubble mailers. Crumpled paper and bubble wrap are the best options for fragile products. These things don't cost much. When customers receive a product in an awful state or broken, they ask for a refund and leave a negative review. In that case, you will have to find a replacement and also pay the refund amount, wasting money, time, and energy. Careful packaging can avoid this.
2. Hire Small Business-Friendly Companies
Small businesses face increasing shipping costs while big businesses get shipping discounts from companies due to larger volumes. Find a small business-friendly company, say, an LTL freight carrier like Koho freight, which provides many features to help you reduce costs. These companies allow you to compare freight carriers to get the lowest possible shipping rate. You can track your shipment and also receive email updates about your shipment. It can help you get fair and lower rates without compromising the quality of your products or business.
3. Use Suitable Package Size
The right packaging for your products can prevent higher shipping costs. Suppose you have to dispatch a small product; try using a polybag for it in place of a box. Mostly, shipping costs are less for heavier packages that are smaller and higher for lightweight parcels that are larger. The dimension of the product often determines the cost. Unnecessary big packaging will cost you a lot of money. With customized packaging, make sure your carrier service does not consider it oversized.
4. Double-Check the Shipping Information
Different factors determine the rate of your shipments, such as dimensions, weight, quantity, distance, and type of product. Therefore, it is vital to make sure you have entered all the figures correctly for calculating the correct rate. Any wrong measurement can cause extra charges. Similarly, have a second look at the information on the shipping label. If the entered address or postal code is wrong, the shipment will get delayed, and you will also have to pay extra correction charges.
5. Ship in Bulk Amounts
Shipping a few packages every other day will cost you more than shipping bulk quantities infrequently. If most of your orders are from a specific location, it is cost-effective to ship all orders there in one go. You can also provide incentives for your consumers to purchase bulk quantities of your product. Sending large amounts of product all at once will reduce the time taken during the loading and unloading processes.
6. Transparency is the Key
Sometimes the product that customers have ordered is not available for flash delivery. You have to prepare it from scratch or order it through a third party. Other times, delivery delays can occur due to unforeseen factors. It is crucial, to be honest and transparent with your customers every step of the way. If the order will take more time for preparation, tell the customers the expected date for product delivery. Add in a couple of extra days in the expected time to have some room for unexpected happenings. It will please the customer to get the order on the expected date and make them feel even happier if it arrives before the scheduled date.
7. Have an Easy Return Policy
Even for the best products, there is a high chance that consumers will return them because of dissatisfaction. Unfortunately, you cannot avoid this, and you should prepare yourself for it. First and foremost, ensure that your return policy is visibly shown while the consumers are ordering the product. This way, they can decide about buying or not buying the product. Furthermore, attach a return label with the package, so the customers easily know where to return it in case of returning the product.
8. Provide Tracking Numbers
Every business, big or small, has a clear shipping policy and tracking protocol is a must feature. Nowadays, customers want to track every movement of their parcel. Small businesses also need to keep up with big businesses by providing minute-by-minute order tracking. In addition, you can build the customers' trust by providing tracking numbers for their orders. Transparent tracking services are integral to building their trust and keeping a competitive edge.
9. Offer Discounts and Free Shipping on Specific Orders
Customers are very much attracted to free shipping. You can offer free shipping on a product by increasing its base price a little, maintaining your profit. You can offer discounts or free delivery on orders above a certain amount. That way, consumers will buy more products. Consumers purchase bulk amounts when they don't have to face shipping taxes. But keep in consideration to not go too far when increasing the price of a product. You can also charge more for a product for single-day shipping services, as they are more expensive than regular shipping.
The Bottom Line
For the success of your small business, focus on crucial things like long-term growth or total sales target. Shipping decisions are critical, as they can make or break a business. You should pay attention to some influential factors while shipping your products—Monitor the packaging materials, the size of the packaging, and the provided shipping information. Offer easy returns, discounts, free shipping, tracking services, and complete transparency. Ship your goods in bulk quantities. All these shipping tips will help you reduce costs while maintaining your profit and help you create a more loyal customer base.