Knowing and enforcing your rights as a commercial or residential tenant can protect you from being taken advantage of by shady, cheating landlords. While most problems tenants face are minor or can be easily dismissible, it's still important for them to know their tenant rights, especially when it comes to more serious issues. Minor tenant issues are usually resolved with a quick discussion with one's landlord. Unfortunately, some tenants experience more complicated issues that would require the intervention of a Los Angeles tenant attorney.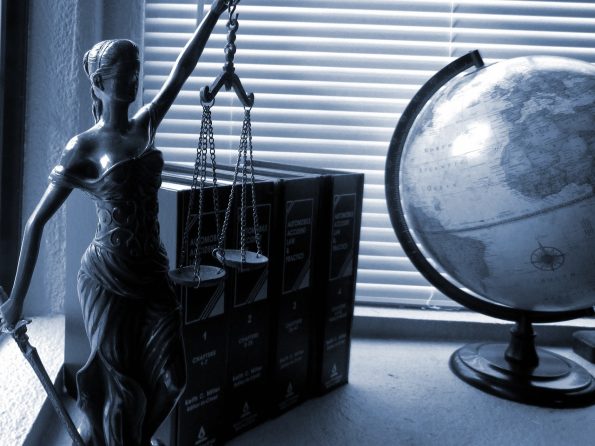 When dealing with rental problems, it's best to be familiar with your rights as a tenant. In most cases, a simple discussion with a landlord does the trick. However, some extreme cases would require the services of a tenant attorney. This article explains situations when you would want to hire an attorney.
A tenant attorney helps heaps when you're dealing with landlords who make your rental experience difficult. They're also able to help you out with claiming damages for property-caused inconveniences. Specifically, if you're experiencing any of the issues mentioned below, give a tenant lawyer a call!
Common Issues that Require Help from a Los Angeles Tenant Attorney
You're Being Evicted
Eviction is almost always a messy process as this can stem from a number of reasons. While the landlord generally has the right to evict tenants, tenants are also protected by their own tenant rights.
So if you're given a termination notice from your landlord, you can actually choose to fight it! A Los Angeles tenant attorney can definitely increase your chances of winning this case, too. Just make sure that you choose an attorney that has a proven track record for fighting evictions.
Evictions also involve specific procedures set forth by state and local laws. Despite this, it's not uncommon for terror landlords to "evict" their tenants without due process. Some lock their tenants out of the properties or even cut their water and electricity to "force" them out. If your landlord misses to go through the proper procedures and evicts you without giving you a choice, a tenant attorney can save you from this type of forceful eviction.
You're Being Discriminated Against
A landlord has the right to choose among prospective tenants. However, there are certain limitations. Their decisions must comply with laws and should be based on legitimate criteria.
If you believe that a landlord is discriminating against you and did not choose you to be a tenant based on your race, religion, or other non-legitimate criteria, you can get a tenant lawyer and take that landlord to court to protect your tenant rights.
Even if a landlord has chosen you as a tenant, they may still discriminate against you in other ways like ignoring your complaints or charging you a higher rental fee.
Tenants can run to the Department of Housing and Urban Development to file complaints against their landlords for discrimination.  The department has been reported to receive more than 10,000 discrimination complaints each year so the process isn't the quickest in the world. If you want to speed things up, a Los Angeles tenant attorney can help with that.
Your Landlord is Neglecting Your Property
It is the landlord's responsibility to maintain the property being leased. If anything breaks down in the duration of your lease, your landlord is expected to fix it. Safety issues count too.
So if your heating system suddenly breaks down in the middle of winter and your landlord does not have it repaired, you can take legal action. In this case, your landlord is failing to provide you with the comfort promised when you first entered into contract.
Some common, legal resolutions to this involve the withholding rent payment or making repairs out of your own pocket and deducting the cost from your rental fee. Of course, it's better to execute these resolutions with the guidance of a tenant attorney to make sure you're not violating you're any other laws yourself.
In any case, a tenant attorney can be hired or consultant to determine the best course of action for your particular case.
The Property Caused an Injury
Even well-maintained properties aren't perfect and can cause accidents. If you experience an accident that is the result of a landlord's negligence or carelessness, your tenant rights allow you to file a case against your lawyer and claim damages.
One common injury claim is made against landlords who fail to de-ice paths during winter. Tenants who slip and injure themselves after walking these paths have the right to damages. A Los Angeles tenant attorney can help with this but a personal injury lawyer is also another option for you.
Your Personal Property Has Been Damaged
In some cases, a landlord's negligence in the maintenance of a property doesn't just cause injury and harm to a tenant's own person, they can even cause unwanted damages to a tenant's personal property.
For example, if a landlord fails to have faulty wiring repaired and this ends up causing a fire in your property, substantially damaging your personal belongings, you can be reimbursed. If you're insured, your insurance company can do all the work – they will cover the initial costs and seek reimbursement from the landlord. If not, then hiring your own tenant lawyer can help you obtain the reimbursement you need.
In all the given cases, you're definitely still able to handle them yourself with proper discussion and compromise with the landlord. In fact, if you're looking to maintain a good relationship you're your landlord, a healthy discussion would really go a long way. But if you're dealing with a landlord that's difficult to reason with, you can go ahead and skip this step.
A tenant lawyer gives you a fighting chance at getting the best possible outcome out of them – regardless if you get professional help via a consultation, or if you're actually hiring them to represent you in court. For example, resolving an eviction case with a landlord by yourself may get you 3 months to stay in the property before the eviction. But with a tenant rights lawyer, you can most probably avoid the eviction altogether!