This year has seen historic growth for startups in telehealth. With the arrival of the COVID-19 pandemic and subsequent global lockdowns, telehealth has been rewriting all the rules on the way healthcare has historically been conducted. Virtual health visits, for example, shot up 50% in March and are on track to hit 1 billion by the end of 2020.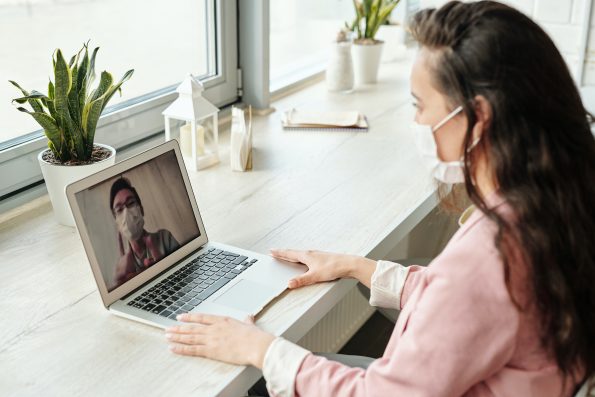 Digital health, defined as the use of technologies to drive improvements in the design of medical products and the delivery of health care services, shows no sign of slowing. Sector funding in the third quarter has already usurped a record-setting second quarter this year as the pandemic continues to spur investor interest, analysts say.
Importantly, patients are quickly warming to this new delivery of care. Sixty-seven percent of patients who participated in a video or phone visit said the visit was good or better than traditional in-person appointments, while 96 percent of the participants reported they were somewhat or very satisfied with quality medical care. As the pandemic drags on and patients grow to telehealth services, let's take a look at three industry verticals which are being driven by startup innovation.
Mental health
Mental health services have been in demand from the very start of this pandemic. Lives and livelihoods have been entirely upended by this international health crisis with anxiety and depression rising as a result. Subsequently, mental health services began to see demand spike during the early days of the pandemic, and several responded by making their platforms temporarily free. For example, Lyra Health said at the time that membership had more than doubled in 2020 to 1.5 million. The startup has since closed $110 million of Series D funding.
Pitchbook reports venture capital funding of US mental health startups as already surpassing the entirety of capital raised for 2019. Moreover, investments in the space have more than quadrupled since 2015.
Senior Care
Protecting those most vulnerable among us has been one of the key challenges wrought by COVID-19. Senior citizens are most at risk and it remains difficult to administer treatment without further virus infection. In the US, where COVID-19 has spiralled out of control, more than 40 percent of all coronavirus deaths are linked to long-term care facilities.
Startups are rising to this challenge by safely and effectively offering home care. One example is Toronto's Mavencare, a home care technology company that connects seniors to home healthcare services via a digital portal with real-time patient data. Another player in this space is Ready. In September, the New Orleans-based startup closed a $54 million Series C funding round to finance the expansion of its operations and clinical programs that bring medical care directly to patients in their homes.
Direct-to-door medicine
In another step toward moving treatment from the hospital to the home, digital pharmacy services which boast direct-to-door medicine deliveries continue to grow. The $335 billion pharmacy business is ripe for disruption in the age of social distancing and shelter in place orders. Moreover, experts believe the rise of such services could be key to treating specific segments of the population for conditions deemed "taboo".
For example, men continue to be less likely than women to discuss their health with medical professionals. This hesitation is compounded by conditions which some men see as embarrassing, like erectile dysfunction. 
Telehealth platforms which specialize in sexual health – like UPGUYS in Canada – are bringing treatment into the modern age. Online pharmacies work to avoid some of the drawbacks of in-person appointments by enabling safe virtual advice, on-demand treatment, and direct-to-door medicine deliveries. 
Mental health, home care, and direct-to-door medicine services are growing rapidly, and this is without even mentioning the great advances in predictive analytics, general virtual care, and other telehealth sectors. Experts agree today's shift toward digital health is likely to result in long-term evolution for healthcare. Watch this space.