There are few things better than being by the sea and there is a reason why sun, sea and sand holidays are so popular. This is not quite so straightforward in 2020 due to the pandemic making international travel tricky, but now is the time that entrepreneurs need to get away and clear their head which is why so many are opting for a staycation. Fortunately, there are a handful of brilliant coastal destinations in the UK that have their own charm while providing the same calming feeling of being by the sea.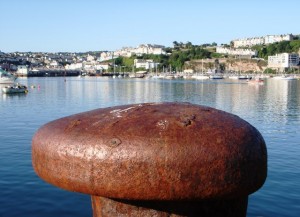 Whitby
The picturesque seaside town of Whitby in Yorkshire is certainly one of the best coastal places in the UK and a great destination for a staycation. Famously the inspiration for Bram Dracula's Dracula, Whitby has stunning gothic architecture along with a beautiful coastline for dramatic views with many great attractions to enjoy in addition to the beach.
Brighton
Brighton is one of the UK's most beloved cities and it is easy to see why. Found on the south coast, Brighton is famous for its liberal and laidback atmosphere along with its fantastic coastline. It's a needed contrast to the hectic startup life. In addition to miles of beach to enjoy, Brighton also has the Pier to enjoy along with a promenade lined with shops, cafes, bars and stands. Getting the train to Brighton is simple and straightforward as a major city, plus the beach is only down the road from the station so it is an easy journey.
Newquay
If you want to enjoy water sports or chill out on a sandy beach then Newquay could be your best bet. Found on the north coast of Cornwall, Newquay is famous for its beaches along with the cool and quirky town which feels like somewhere abroad so it is perfect for those that are missing going away on a much-needed mental health holiday this year.
Bamburgh
The peaceful village of Bamburgh on the coast of Northumberland is another good choice for anyone looking for a coastal getaway this year. Famous for its breathtaking castle sat atop a basalt crag with a fascinating history to learn about, the village also has a beautiful coastline along with many excellent walking trails to enjoy on a staycation here.
There are many great coastal destinations around the UK to choose from for entrepreneurs that want to be by the sea, but the above are a few of the best and all places that are perfect for a staycation this year.