Any solid business plan requires a social media strategy. Social media has pushed into every area of our lives, governing how we read the news, communicate with our families and friends and how we express ourselves to the world.
Effectively building your social media brand can be broken down into concrete steps. Using these steps, it is possible for anyone to create a thoughtful, original social media presence that accurately reflects you, your business and brand and demonstrates how you can help others. Dr. Jan McBarron shares this process and explains how it can help you build your personal reputation, your professional connections and your bottom line.
1. Keep Your Profiles Updated
When you are building a social media brand, you should examine your accounts and remove any questionable content. You should delete unused accounts, thus avoiding confusion about your identity. Make certain all information presented is accurate and complete. This will help you enhance the amount of traffic that you draw and help you showcase yourself in a positive light.
2. Focus on Your Expertise
Take time to think about and focus on your strengths. For example, if you are a freelance writer looking for clients, evaluate the types of articles you enjoy writing most and if they have been lucrative for you. Putting this information in your social media profile will help others to find you as a service provider or as an influencer to follow.
Creating unique content and keeping it current and relevant will help people recognize you as an expert in your field.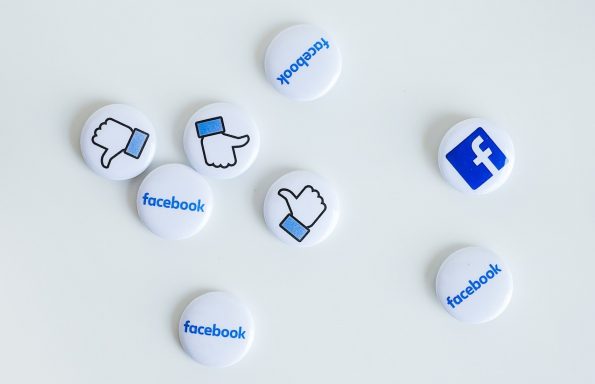 3. Simplify Posting with Apps
Jan McBarron stresses that you don't have to go through the laborious process of dealing with each social media platform every time you post. Aggregation tools including Sprout, Hootsuite, and Buffer will allow you to make cross-platform posts to attract your entire audience base. In addition, these apps enable you to schedule posts making more efficient use of your time.
4. Post Regularly
Adhere to a posting schedule for your social media feeds. Upload fresh content at regular intervals will enhance your reputation. One of the easiest ways to turn off social media viewers is to leave your feed unattended for days or weeks at a time. The audience loses interest in following someone who does not post regularly.
At the same time, excess posting. Spamming makes you look both unprofessional and desperate for attention. It can be difficult to achieve the balance you need, but a good rule is to publish once a day. Whatever schedule you decide if daily, three times a week or once weekly be certain to respect it and your audience will build.
5. Concentrate on a Few Networks
Your social media strategy depends on having good information on just a few networks and a fewer networks can help to make you look more professional. If you can't spend enough time on a platform to make it worth your while, concentrate on others.
You should carefully choose which platform to concentrate on depending on the type of information you wish to share and your target audience. For example, if you want to attract mothers of school-age children, Facebook and Pinterest are your best bets. If you want to attract teens and young adults, Instagram and Snapchat are popular. If you want to attract a tech-savvy audience, use Twitter. Among professional LinkedIn ranks well, while Doximity is useful among physicians.
6. Make Excellent Content
Regardless of how much or often you post, it is irrelevant without excellent content. You should focus on creating the best recipes, book reviews, beauty tips, stock tips, or lifestyle advice you can. Whatever your area of expertise, make sure that you are positioning yourself as an expert.
This must be genuine claims Dr. Jan McBarron. Most people who use social media can spot a fake, and they will be quickly turned off by your feed and will unfollow you. They may also tell their friends, ruining your carefully constructed online reputation. Integrity is just as important in social media as it is in life in general.
7. Leverage Your Contacts
Consider names in your contact list. Notify all your personal contacts regarding your social media presence. Importing these contacts into your social media providers will help you expand your audience and help validate your authenticity.
8. Stay Positive
As tempting as it may be to rant about someone else, products, or services, it is best to maintain a positive image on social media. Being negative means dragging down your own reputation. Remember the old saying: you can't throw mud at someone without getting it on yourself first.
In general, most people maintain two accounts, a personal one for family and friends as well as a professional one for business. Most reserve the personal account but invite these members to their professional account. It is prudent to keep the professional clients with limited access to your personal life.
9. Join Social Media Groups
Joining local and business-related groups helps build your visibility. For example, if you own a yoga studio, research the most popular local Facebook group for your area and see whether you can post your content there. This helps you become an established part of the community and recruits new customers in a positive fashion.
Join professional groups and share your expertise. This will help you build a reputation as an authority in your field. It will also help you make personal and professional connections that will benefit your career in the long run.
Building Your Future
Dr. Jan McBarron suggests that everyone who wants to build their social media brand adhere to these 9 tips. Above all, make sure that your message is consistent across all platforms. Staying positive, professional and providing excellent content will help you build your brand as part of your social media strategy.