A UITF investment is also known as a Unit Investment Trust Fund. It is a "collective" investment scheme that is usually offered by different banks. It is a type of investment where multiple investors pool their money and the fund manager takes the money to invest in a bunch of diversified investments.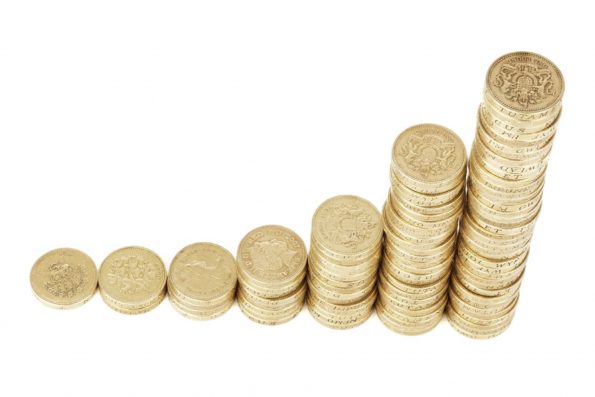 Let us show you an example.
In this scenario
John, Joe, and Jim went to ACME Commercial Bank to invest their money in a UITF.
John gave $1,000
Joe invested $2,000
Jim has $3,000 to invest.
The total investment from these men is $6,000.
ACME Commercial Bank's fund manager is James, who is a very smart investment banker. He will use the $6,000 to invest in much more complicated investment products such as stocks, bonds and government securities in the hopes of generating higher returns.
How to open UITF
To start investing in UITF, you need to prepare the necessary documents such as identification cards. Go to the bank of your choice and the staff will give you an assessment form to answer to gauge what kind of investor you are, to assess your risk appetite before the financial adviser makes any recommendations and the kind of UITF that fits your risk profile and financial objective.
How do you earn money from UITF
UITFs are designed in various ways. There are UITFs that are designed to grow consistently but at a gradual pace. Other types of UITFs grow by a large amount but involve higher risk. There are some who are a combination of these two.
Focus your mind on the word "FUND" because basically UITF is a pool of money coming from different individuals.
The pooled money goes to the bank and to be more specific – the treasury department of the bank.
 In any type of UITF investment, the fund manager decides where to invest the funds. He can go for stocks, bonds, time deposits or government securities, among others.  
When you decide to invest in UITF, you are buying "units" or "shares" of the fund. The price per unit is called the Net Asset Value Per Unit (NAVPU). The fluctuation of NAVPU happens every day. On some days you will notice the value of NAVPU decreases but the next day it could increase. The value can go up and down depending on what is happening in the economy.
To track the growth of your investment. Always check NAVPU. You can check it on the internet and even in the newspapers. All you need to know is how much is the NAVPU per unit, and multiply it with the number of units you own then you will see how much your investment has grown.
Types of UITF and how will you decide which is right for you
Equity funds – it is a type of UITF investment that buys ownership in a business, hence the word equity. These are investments in shares or stocks in publicly traded companies. This is ideal for investors who are aggressive with a high-risk appetite.
Fixed Income Fund – this is a type of investment security that pays you as the investor fixed interest payments in exchange for lending their money to fund daily operations and big projects of the business and the government.  
At the date of maturity, the investors will be paid the original amount they had invested. This is great for investors who are conservative and want to have a diversified investment.
Balanced fund – It is a single investment portfolio that contains a stock component, a money market component or sometimes a bond component. This is a type of investment that is a mixture of fixed income fund and equity fund. This is ideal for investors who have a balanced risk appetite or moderately conservative investors. 
Money-market funds keep a short time frame of securities. The longer you lend money to a business, to a person or to a government, it is uncertain if you will get the money back. The money market fund is a great option to manage the risk.
A UITF investment is usually liquid. In case you need the money, you can get the money within a few business days. This is great for conservative investors with low-risk appetite. 
Investing in UITF is a flexible investment option. You don't need a huge amount of money to start investing and this can be great for young people who want to take a proactive approach in their personal finance options. So before you choose what type of UITF is best for you, these are some things to consider: 
– What is your risk appetite? Are you ready to accept temporary losses?
– What is your investment period? Is it a minimum of 3 to 6 months or 1 to 5 years.
– What are your desired investment returns?
– Are you willing to consider other costs of investment such as expenses, charges, and taxes?
Whatever your decision is, it is wise to consult a financial advisor or think long and hard before investing your hard-earned money in a UITF investment.