Are you getting the desired results from your marketing campaigns? Are you doing everything you can to boost your sales? Do you have a competent team that can handle your brand? Do you require to scale up your marketing strategies to meet expected targets? The business world is a highly competitive place. Business owners are struggling to meet targets, find new customers, and retain existing customers. Marketing is required every step of the way. As marketing can be expensive and time-consuming, you want to ensure you get it right. You might need to consider hiring a marketing consultant. Marketing consultants are professionals with the relevant expertise to support your business and push it in the right direction. They have the required tools to assess your customer needs and map out strategies to bring your goods and services closer to the people who desire them. They can communicate your trade to potential clients in ways you can never expect.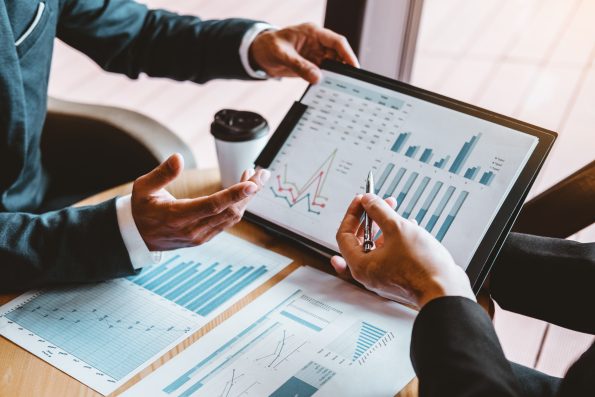 Here are the top six reasons you should consider hiring marketing consultants today.
1. Professional outlook
You don't want anybody to mismanage your business. You want to have peace of mind knowing you have trusted hands marketing your campaign while you invest your time in other areas of interest. Marketing consultants are dedicated professionals who do no other business but to market goods and services. They are into marketing every single day of their lives. They are highly knowledgeable, experienced, and skilled in all areas related to marketing.
You want to employ a seasoned professional like Mark Reynolds that knows how the industry operates. They know the tools that work. They discard failed practices. They provide relevant advice and offer insights into prospective interventions.
Even though they have been in the business for a long time, marketing consultants endeavor to keep themselves updated with new strategies that shape the market space. Plus, with vast experience cutting across different sectors of the economy, marketing consultants know how to navigate their way in the industrial maze, looking out for opportunities to promote and grow your business. They have the knowledge base to evaluate the business model you are currently using and see if it is right for you. They won't leave you hanging in thin air. They will employ best practices to help you optimize results. This means they will set targets, evaluate the levels of performance of the marketing strategy, compare notes, and make plans to improve outcomes.
2. Time management
With a wealth of experience at their disposal, marketing consultants have no issues meeting deadlines. They can complete assignments and meet targets within record time. They can do their research efficiently, gain a good understanding of the market, know how to manage risks, and deliver expected results.
Why not leave your marketing campaigns to the experts to handle? Doing this will give you more time and energy to focus on your daily business operations, including administration, invoicing, and actual sales.
3. Extensive network
Marketing consultants have connections in high places. They have contacts with specialists in different fields, professionals who understand the niche. These include the following:
Brand managers
Market researchers
Accountants
Business strategists
Marketing supervisors
Social media influencers
Public relations officers
Digital designers
Publishers
Media planners
Media analysts
Media creators
Marketing consultants are in constant touch with their exhaustive list of contacts. It will be an impossible task for business owners to keep track of these specialists on an individual basis. Business owners can leave the job for marketing consultants who know how best to tap into the expertise of these professionals.
4. Ruthless efficiency
Marketing consultants have systems in place to evaluate marketing plans that are best for your business. They can x-ray current strategies and know what is wrong with them. They can tell you how to fix the issues. They can also advise you to discard a failing system and help you develop a new one. They can overhaul entire systems, or they can build from scratch, and even direct you to more profitable marketing models and help you implement them, which can help you cut costs. They can show you where to channel more energy and resources.
5. Crisis management
Independent business owners often have to deal with unexpected crises such as bad publicity, bad reviews, or problematic customers. Marketing consultants come in handy in these cases. They know how unsettling a crisis can be. They are available 24/7 for a quick word of advice. They can help you resolve all pending issues and get your business back on track.
6. Make it easy for customers to find you
There are new opportunities to explore in today's world of marketing. Technology is evolving, meaning there are better ways to target both old and new customers. Marketing consultants can help you embrace technology and reap the rewards faster than ever. Central to executing this strategy is the use of websites. Customers can locate you and your business with ease. Through your website, customers can find out about the products and services you offer. They can communicate with you and do business with you through the website. Marketing consultants can help ensure your website is fit for its purpose and ensure that your website is keeping up with the latest trends, incorporate best practices, and keep your customers satisfied with the services rendered.
Using tactics backed by years of research, marketing consultants can modify your marketing plan or develop new ones to suit your purpose. They can help you decide the best messages to send to your customers. They can help you design the perfect blend of marketing techniques to reach potential clients. Their ultimate goal is to help you achieve your business targets.
Marketing consultants are invaluable assets. They bring a lot to the table, helping businesses stay afloat amidst stiff competition and their owners meet expected targets. No business owner in this age should ever doubt the need for marketing consultants or fail to employ their services! So what are you waiting for? If you want your business to thrive, employing help is essential.