When it comes to lifting and moving heavy objects from place to place, hoists are exactly what you need. In various forms, sizes, and styles, hoists have been used for many years all across the globe in an array of industries and conditions, and in the modern era, hoist parts are better than ever, made from the strongest materials and often powered electrically to offer the highest possible standards of performance. But what are electric hoist advantages versus the alternatives? Here are some of the best benefits of these devices.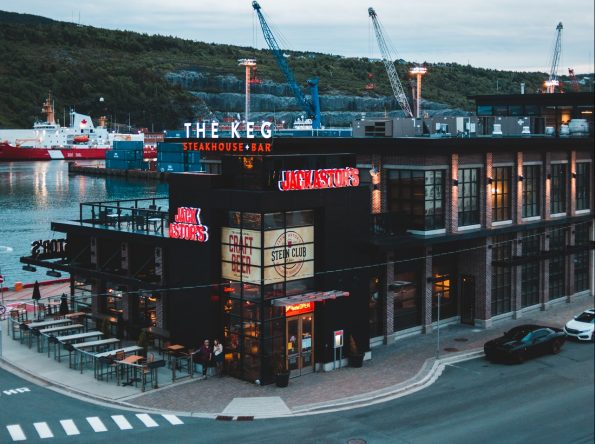 High Capacity
One of the electric hoist advantages is that it can carry much heavier, larger loads than more traditional, manual hoists of the past. The best electric hoists can handle loads of several tons in weight, giving the user a lot of options in terms of how and where these hoists can be used.
In being able to lift and maneuver such heavy items, electric hoists make it simpler than ever to transport pieces of cargo or products around a warehouse or workspace, for example, eliminating the need for other devices.
Money Saving
Another great advantage of electric hoists is that they can actually save you money in the long run. Yes, there is an initial cost in terms of purchasing the hoist parts and setting the hoist up, as well as running costs to keep it powered.
However, when we weigh these costs against the savings offered by an electric hoist, the advantages begin to become clear. Since these hoists can quickly and efficiently move heavy items around, businesses can save huge amounts of energy, effort, and cash that would otherwise be spent on physical labor and other devices.
Higher Productivity
Yet another of the many electric hoist advantages is how much they can boost the production of countless workplaces, from warehouses to factories and construction sites.
When compared to their manual counterparts, electric hoists are far more efficient, rapid, and effective, able to quickly and conveniently move lots of items around in a matter of minutes. This saves hours of time over the course of a single day when compared to moving items manually.
Safety
It's also worth pointing out how electric hoists are much safer for employees to use than manual hoists or other manual means of lifting and moving items around. Manual methods can come with a lot of risks, such as fatigue, stress injuries, and more. Lives can be harmed indefinitely, and careers can be ended by these injuries, so it's vital to avoid them however you can.
With electric hoists, very little manual or human effort is actually involved in the process. All the operator needs to do is activate the hoist and use simple controls to move it around, without any real physical exertion or excessive effort.
Long-Lasting
One of the best features of electric hoists is that, as long as you buy from a trusted, proven manufacturer, you'll get a product that can last a lifetime. With proper care and maintenance, the best electric hoists can withstand repeated use, ready to serve you well for hours on end, every single day, and still function as good as new, even after several years.
This is particularly impressive when compared to manual and hydraulic hoists, which tend to degrade quite quickly due to their designs and function. In general, electric hoists have fewer things that can go wrong, keeping them strong, sturdy, and dependable for longer periods of time.
Surprisingly Silent
If you're used to working with manual or hydraulic hoists and then suddenly make the switch to electric hoist technology, one of the many aspects that might surprise you is just how quiet these devices can be in comparison.
Manual and hydraulic hoists are relatively noisy, sometimes even posing a risk to the operator's long-term auditory health. Electric hoists, on the other hand, are designed to be a lot quieter. They still make some noise, like almost any lifting device or machine, but the difference is clear to hear when compared to a manual model.
Final Word
Electrical technology has changed the game for a lot of different tools, devices, and machines over the years, and it's clear to see that electric hoists have a whole lot of advantages to offer as well. More versatile, more durable, more dependable, and more effective too, these devices can improve productivity rates while saving time and money simultaneously, making electric hoist advantages well worthy of investment for any company with duties and work that involves moving heavy items around or storing heavy goods in warehouses and workplaces.