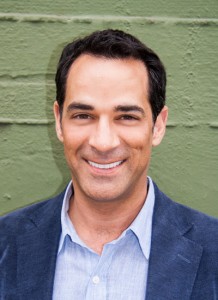 Our online search application helps prospective homebuyers discover neighborhoods and homes that best match their needs.
Critical information about homes, such as their quality, comfort and monthly bills, is currently not available to buyers until after the sale is closed. We provide these previously unavailable but critical insights before buyers even visit a home, let alone make a purchasing decision.
We do this by digitizing important proprietary information, and solving complex science problems that allow us to predict how a home and neighborhood are likely to impact the comfort and finances of each potential buyer.  We then use this proprietary information to power a recommendation engine, which helps our customers easily discover, learn about, and compare homes and neighborhoods that are likely of interest to them.
Who is your startup aimed at?  
Everyone looking to purchase a new home, condo, townhouse or other dwelling.
How does your startup stand out against its competitors?  
Our competition is focused on helping people sell every home quickly. They profit from closing sales as frequently as possible. We believe that transparency creates friction in this model.
We are exclusively focused on helping homebuyers buy the right home. We do this by providing them with previously unavailable, but absolutely necessary transparency and insights about each dwelling's comfort, quality, monthly bills and affordability, and we do so from the very beginning of their search.
Where did the idea for the startup come from?
We don't think it is right that people end up in a low quality, uncomfortable, or unaffordable homes, merely because certain information was not made available to them when they were making their decision. We founded this company to give people the information and insights that help them make the best housing decision for themselves.
We believe this will lead to happier and healthier families, friends, and neighbors.
Did you have any concerns when starting your business, if so what were they?  
Every day we fret about how we can best help our customer. Our biggest concern is that we will wake up one day and realize that we have been focused more on our product than on the needs of our customers.
What is your business background, and what got you interested in startups?  
In the mid-90's, I advised a technology startup called NexGen, which was acquired by AMD. I remember how the CEO of NexGen was singularly focused on the meritocracy of solutions, rather than the nonsense of hierarchy.  I was immediately captivated, and have been advising, investing in, and running technology startups ever since.
How did you initially raise funding for your company?  
We have been fortunate enough to be able to self-fund our operations to date. We will eventually open up this opportunity to outside investors.
What has been your greatest achievement so far?  

Assembling the best team of experts in this sector, all of whom share our passion.

How have you kept your business relevant and engaged with your audience over the last three years?
DwellAware was founded in 2013, and we are currently in our alpha testing phase. We have spent hundreds of hours interviewing customers both in person and through electronic channels.  We are singularly focused on building a customer-centric solution, as our experience has shown us that the best companies are based on solving the big problems people have.
How long has your startup been in the making, and who is the team behind the business?  
DwellAware was co-founded last year by three entrepreneurs who have spent several years in the housing and technology sectors. Together we have founded six previous companies – four in this space – that have generated over $2.5 billion in value for our early investors. We have always been motivated by solving problems that impact not just individuals, but society as a whole – and DwellAware gave us the ultimate outlet for our ambitions.
What has been your biggest challenge so far as a startup owner?  
Staying focused on solving our customer's problems. It is a slippery path to start focusing on solutions to problems we think our customer's have, rather than the problems they actually have.
In the coming year, what would you like to achieve with your business?
We plan on releasing our fully integrated search product, and iterating with customers on any friction points until we have a solution that our customers champion for us.  At this point, we will expand our product to help all home buyers nationally.
What has been your most valuable lesson so far since starting your business?  
It's never too early to start testing your idea and product with potential users. Early and frequent feedback helps reduce cycle time, energy, and costs.  When we fail to do this, we often spend countless hours building a solution that we have to rebuild once we expose it to customers.
Finally, if you could give one piece of advice to someone thinking about starting a business, what would it be?
Work with people that help you execute, not "ideat." Success is all about execution.