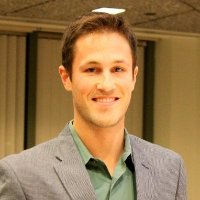 What is your startup
Startup Rounds brings business competitions to a public arena. We showcase startups with great new products and services, empowering customers to be the judges. Customer's purchases influence which ventures advance through the Rounds.
What does it do?
Startup Rounds is on a mission to accelerate emerging businesses beyond crowdfunding campaigns. By hosting competitions and events to facilitate community, we can connect startups to customers, investors, mentors, sponsors, and cash. Through this fresh perspective, Startup Rounds can accelerate the success of early stage ventures by democratizing business competitions to increase public engagement with startups.
Who is your startup aimed at?  
Startup Rounds is looking for young companies with cool products or services that are aspiring to scale. We're also targeting trendsetting consumers who like to support early stage ventures, as well as investors, mentors, and sponsors who want to connect with high growth companies.
How does your startup stand out against its competitors?  
Unlike other crowdfunding, or crowd-supported platforms, we look to place the focus on supporting entrepreneurs who seek real business growth, exposure and credibility. Any business can apply to participate in the competition's wide range of categories.
The traditional crowd-funding sites are only skimming the top of the invaluable possibilities for businesses that these types of platforms offer. Startup Rounds looks to promote business growth for new ventures and create opportunities for customers to discover innovative products that they would otherwise never see.
Where did the idea for the startup come from?  
We looked at existing competitions for new or aspiring ventures and saw that the decisions were in the hands of a few people that don't necessarily see the value of the products for the current consumer market. We are creating not only a funding space, but also a platform where customers are empowered to be the judges, essentially democratizing business competitions to let the people who use these products decide on the most deserving winners.
Did you have any concerns when starting your business, if so what were they?
There are always concerns, as sacrifices are a big part of starting a business. The biggest concerns where passing up other available opportunities. However, when assessing the opportunity for Startup Rounds, I wondered, "Why hasn't this been done?" That's when we knew we needed to commit and follow through.
What is your business background, and what got you interested in startups?
After years directing tennis programs, and managing tennis facilities, I decided to go for an MBA. At Babson, the #1 school for entrepreneurship, I was surrounded by startups, and worked with both tech and consumer product ventures. I also worked with General Catalyst VC firm.
How did you initially raise funding for your company?  
Currently Startup Rounds is backed by family, friends, founders, and angels.
What has been your greatest achievement so far?
Launching has been quiet an achievement. We did a test run at Babson and had over 50,000 unique visitors in 28 days. We've been trying to run as fast as our feet will take us, which leads to some stumbling, but we also learn a lot faster. Currently we're running an inaugural Startup Rounds beta contest, and had over 85 startups participate.
How have you kept your business relevant and engaged with your audience over the last three years?
We're less than one year old, so we've been focused on making each week and each month be better then the last. It's normal to have momentum swings, but we are still looking for near term goals with a long-term vision.
How long has your startup been in the making, and who is the team behind the business?  
About one year.
Dan Sandland – Co-founder & CTO is also the founder of JobAware the highest user rated job-searching app on the iOS platform.
Shawn Borsky – Creative Director is an award winning designer for companies such as BMW, Eli Lilly, Royal Caribbean, and Hotel Tonight.
Maxim Lakin – Lead Engineer – is our payment processor, CRM, and backend master.
Melissa Molina – Is our marketing Guru with experience marketing consumer products.
Tom Belhumeur – Is our analytics and Data Guru
What has been your biggest challenge so far as a startup owner?  
Balancing everything can be tough. Even the simplest things get complicated very easy. We're trying to do as much as we can in a short period of time.
In the coming year, what would you like to achieve with your business?
We would like to expand our offerings beyond the annual competition to provide more offerings more opportunities, and more value for emerging businesses and partners.
What has been your most valuable lesson so far since starting your business?  
People are the most important piece of any puzzle, both in building an effective team, but also listening to feedback from all your users.
Finally, if you could give one piece of advice to someone thinking about starting a business, what would it be?
Test early and test often. Too many people try to keep their idea a secret. Get it out there and get the feedback you need to develop the right product for the right market. Don't build a product just for yourself.