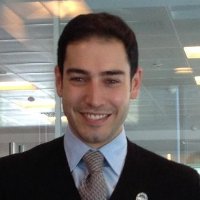 What is your startup
Moofio is a mobile social networking app that is made specifically for pets and pet lovers.
What does it do? 
Moofio is a user-friendly iPhone app that lets pet owners fulfill every part of their pet's needs through the Moofio community — including finding a mate for their pets, pet adoption, and browsing through lost and found postings. The purpose of Moofio is to give animal lovers a platform to come together and not only network, share posts and photos, but also help each other in every way possible.
Via the "Mating" feature users can find their pet's soul mate by simply choosing the pet type, mating purpose, the pet's mood and by uploading a picture before posting. The "Adoption" section allows users to browse through pet listings in their area or post their own.
For Pet owners who are looking to travel abroad but find themselves in need of a reliable person and home to take care of their pet, Moofio's "Travel" feature will spread the word through the community — crating a free and voluntary "airBNB" for pets anywhere in the world.
Who is your startup aimed at? 
Moofio aims to bring the pet owner and pet lover community under one roof with fun and usefulness.
How does your startup stand out against its competitors?
In addition to user friendly UX & UI design of the app, I believe the following three features of Moofio will help us stand out:
"Purpose Posts" that will ease the life of pet owners for mating, adoption, lost & found and travel situations of their pets.
Great choice of virtual stickers to increase the fun and creativity while posting content.
The weekly challenges that we will settle under an hashtag (ex: #dancingpet) to expose new rock star pets.
Where did the idea for the startup come from? 
Pet videos and photos dominate the world stage on many sites, through many apps, and 'human' social networks. We believed that pets deserved to have one centralized social platform that is specifically tailored according to their needs.
Did you have any concerns when starting your business, if so what were they? 
Entrepreneurship in other words, forming a startup, especially a social network startup is risky. You are giving up your salary from your previous job and additionally you are investing your time and money to your business idea. At first, these were my concerns, however, when you find the right idea and the right team to implement that idea, these concerns give way to confidence.  
What is your business background, and what got you interested in startups? 
I previously worked on the Marketing Department of a retail company. However, even during that time, I was always researching about new business ideas. Finally, with my pet lover partners we realised that, pets were really dominating the internet and especially our social networks. After making some research, we agreed that they haven't got a social network of their own which is specifically tailored for their needs. Thats how I got into this great startup.   
How did you initially raise funding for your company? 
So far, we are investing our own savings to our company. We are planning to raise funding about six months after the launch of Moofio.
What has been your greatest achievement so far? 
As Moofio has not launched yet, I cannot tell specific achievements about the app. However, during this period, we achieved a great synergy within the team and perfectly delegated the roles within the team according to our strengths.
How have you kept your business relevant and engaged with your audience over the last three years?
It has been about a year since we started working on Moofio, so far we on track of our business plan and we have great engagement with our audience thanks to our social network accounts.
How long has your startup been in the making, and who is the team behind the business? 
The idea came up about a year ago and since then we have been working non stop to make the best pet social network. Moofio has three Co-Founders;
Can Aksoy as CMO (Chief Marketing Officer)
Efe Demirbag as COO (Chief Operating Officer)
Tugrul Cetintas as CFO (Chief Financial Officer)
In addition to the co-founders we have;
Onur Erdemol as Senior Developer
Iris Atalay as Senior Designer
What has been your biggest challenge so far as a startup owner? 
The biggest challenge I would say, would be the costs. Unfortunately it is hard to optimise the actual costs with the expected costs. Money goes so quickly 🙂
In the coming year, what would you like to achieve with your business?
I would like Moofio to be a part of pet owners' and pet lovers' lives. If we can achieve that, we would be on the right track to achieve our mission to be the ultimate source for pet content on internet.
What has been your most valuable lesson so far since starting your business? 
You need to work hard if you want others working for you to work hard. You should lead the way and set an example and push them. Otherwise no one would work for your project as passionate as you do.
Finally, if you could give one piece of advice to someone thinking about starting a business, what would it be?
Talk with people, especially with your target audience… Learning their thoughts, getting their opinions (even the negative ones) help you to see your passion from another angle. Believe in what you do, but don't close your ears to other people's thoughts.