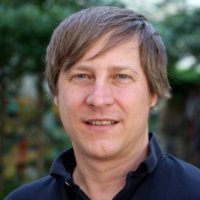 What is your startup
Artist Radar is a personalized entertainment and news platform that transforms the way people stay up-to-date with their favorite artists.
What does it do?  
Artist Radar's web and iOS app is the only service that allows its users to effectively create a personalized entertainment and news hub for music, books and movie.
Having already hit the Top 100 in the Apple App Store and looking to make sense of the thousands of albums and books that are produced throughout the world every year, Artist Radar allows users to specifically list and track all their favorite artists — including bands, authors, and actors — from one single platform.
After an account is created, Artist Radar automatically collects the content that is most relevant to users and presents it as a personal dashboard and news feed. Users are then instantly alerted when a listed artist releases a new album, eBook, video, movie, audiobook, or TV series.
Who is your startup aimed at?  
Artist Radar provides a free service to everyone who is interested in music, books or movies and is looking for an effective and efficient way to keep track of upcoming releases and concerts.
How does your startup stand out against its competitors?  
Artist Radar is the only service on the market that covers all contents of an artist. It is the only app to comprehensively tracks all releases of an artist. For instance, a singer does not only produce albums but also videos, a book might be written about her/him or she/he acts in a movie. Artist Radar covers all of it and informs about anything an artist releases.
Where did the idea for the startup come from?  
We realized that the globalization of our musical tastes, the actors we follow, and the authors we love to read have expanded beyond our normal tracking means, and it has become increasingly harder to keep tabs on our growing list of favorite artists every time they release something new. We wanted to create a space where users can easily discover exactly what they want without the information overload, and we did so by complimenting one of the biggest media libraries in the world with a beautifully integrated news feed and a simple presentation.
Did you have any concerns when starting your business, if so what were they?  
Our biggest concern was the data management. It was important to us to provide the highest quality and quantity data to our users. This required building a technological complex backend service and we were not sure whether we can do that. But after many night shifts we managed to cut the Gordian knot and are now proud to provide a 6m artist and 27m content database to our users.
What is your business background, and what got you interested in startups?  
My background is management, business and IT consulting. During my professional life, I have consulted and worked for many Fortune 500 companies across North America and Europe, especially in the area of large and complex IT projects. Before founding Artist Radar, I headed for the Professional Services department of a London-based technology firm and after that I founded my own consulting company which serves several global clients.
What fascinates me most about startups is the fast-pace, ability to drive innovations and the close contact to your users. We get a lot of feedback and emails from our users and they provide the best ideas what to implement next.
How did you initially raise funding for your company?  
We have been bootstrapped so far but we are now actively looking for investors.
What has been your greatest achievement so far?  
I don't think that there is a single greatest achievement to name. Founding and managing a startup is a rollercoaster ride with ups and downs, good days and bad days. I'd say the sum of all small achievements we made, brought us to the point where we are today.
How have you kept your business relevant and engaged with your audience over the last three years?
We have launched Artist Radar in January 2014 and so far we have kept a close contact and communication with our users. This allows us to understand what they need and we try to provide these features. We think that this is the best way to keep a business relevant.
How long has your startup been in the making, and who is the team behind the business?  
We have started the development of Artist Radar in 2013 and launched our MVP in January 2014. The team behind Artist Radar is Rolf Frank, a former exec from Groupon, Moritz Borgmann, a former full stack developer from Bergfuerst Bank (a virtual stock exchange for startups to conduct an IPO to raise venture capital) and I.
What has been your biggest challenge so far as a startup owner?  
The biggest challenge for an early stage startup are financials. Every decision you make has a fundamental impact on your financials and runway. Many things you know that need to be done just cannot be executed because of limited funds. It is a big challenge to build and grow a business within these restrictions.
In the coming year, what would you like to achieve with your business?
In the next year we will add features to our app to make it easier for users to discover new music and we will also start to integrate with existing services such as Spotify.
What has been your most valuable lesson so far since starting your business?  
The most valuable lesson was probably that going out and sharing your ideas and vision with everyone is the best way to test and improve your strategy. Many first-time founders are afraid of talking about their idea as they think it could be copied. I do not share these fears. A business can be copied at any stage and it is more likely that it gets copied when it has become successful instead of when it is just an idea.
Finally, if you could give one piece of advice to someone thinking about starting a business, what would it be?
My advice is to get a rockstar team first that can cover all aspects (business, marketing, development) before investing too much (energy, money, etc.) into detailing or realizing the idea. There are many founders who lack the development part or the business part. It will be enormously difficult to succeed without a complete team.