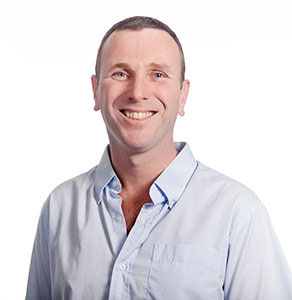 Wooassist helps Woocommerce online store owners leverage their time and resources better by taking care of the tasks needed to run a Woocommerce online store, keeping it safe and growing profitably.
At whom is your startup aimed?
We are aimed at small to mid-size Woocommerce store owners, who want to spend more of their time on high-level profit generating activities and less of their time in the Word Press Dashboard.
How does your startup stand out against its competitors?
We stand out due to our specialization, price and customer service standards.
Wooassist specializes in Woocommerce, which is the most popular e-commerce solution in the world right now. This specialization allows us to be really good at this particular platform.
The Wooassist team is based in the Philippines, where the cost of living and labour are much cheaper.This allows us to offer assistance for under $15 per hour.
What makes Wooassist different to other Asia-based web companies is that we deliver to Western customer service standards. What this means is that our clients get clear communication, timely answers to their support requests, and all work carried out will be explained in detail.
We use the same strict guidelines and processes that I have developed over the years for my own online businesses.
Where did the idea for the startup come from?
Over the last 12 years I've personally made over 5 million dollars in sales online.
And what I've proven over and over in my own online businesses is that the easiest and most reliable way to get my time back, and reclaim my life and business is by employing international contractors from the Philippines. It's been a long road, but I have good team now and systems to hire more.
Offering other people these same services was a very obvious path for me
Did you have any concerns when starting your business, if so what were they?
I think just the same fears as every other person starting a new business without an existing customer database. That fear being not being able able to find enough customers to get initial traction.
What is your business background, and what got you interested in startups?
I started a mail order business in 2003 called www.gardenware.com.au. Back then it had 25% of sales online. This quickly changed to most sales online within a few years, and I started another online store in 2008, www.ioatagarden.com.au.
How did you initially raise funding for your this venture?
This venture is bootstrapped by my personal savings.
How long has this been in the making, and who is the team behind the business?
I started building a team in the Philippines in 2011 as a solution to what felt like an insurmountable to-do list. Within a year, I felt like I had my life back and continued to recruit from the Philippines. I have employed over 100 people and have a strong policy of firing early. Today I have a team of five high-performers, three of which have been with me for over two years. They are key to my confidence that we can over-deliver on customer expectations
What has been your biggest challenge so far?
The biggest challenge now is customer acquisition and getting our initial customers so that they can tell their friends.
We are on track with exceeding customer expectations. We offer a $100 credit for first-time customers, which means they only need to spend $19 to get their first six hours of assistance if they choose our entry level package.
So far, everyone that has taken us up on this great deal has gone on to purchase a pre-paid package of hours at the full price.
In the coming year, what would you like to achieve with your business?
We are investing heavily into Word Press plugin development to extend the functionality of Woocommerce. We will offer these plugins free of charge to the community to establish authority and build a strong reputation, and we then hope to sell our services on the back-end of that.
By the end of the year, we want to become a well-known name within the Word Press Woocommerce ecosystem.
What has been your most valuable lesson so far since starting your business?
Personal management. When I first started to manage people, I realized that I needed to better manage myself first. I have achieved this through reading many books. There is one in particular that stands out, David Allen's "Getting Things Done"
Finally, if you could give one piece of advice to someone thinking about starting a business, what would it be?
It would depend on the person and the type of business. But I can say that being a business owner has given me an autonomy, flexibility and enjoyability in my life and work that I can't imagine I would have ever have gotten from working for someone else.