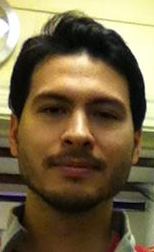 Hiero is a mobile app that focuses on the growing trend of image-based communication. It allows users to combine graphic images (like stickers or emojis), photos, and text into .gif messages, playing each one like a slideshow. These messages, which we call glyphs, can then be shared with friends individually or via social media.
Who is your startup aimed at?  
Hiero is aimed at people who like to use emojis and stickers when they communicate with others. We've seen a growing trend of people using these relatively new language tools more and more. Our app will aim predominantly for younger people who can take more time to form creative messages that communicate in this fun and casual manner.
How does your startup stand out against its competitors?  
Hiero takes the next step in image-focused communication. It allows people to use many of the messaging tools they're already using to create dynamic animated messages. Since Hiero's canvas allows for a larger messaging area, the images in the app's library are also larger and more expressive (more detailed, incorporating more body language) than current emojis and stickers. It really is more about creativity than utility, as these image based messages require collaboration from both sender and receiver to understand it, since images don't have literal meaning like words do (a smiley face can mean many things, for instance).
Where did the idea for the startup come from?  
One of my best friends and I wanted to taunt our other friends with an emoji that didn't exist (he's a huge NC State fan, and we wanted to send "pack hands"). We also wanted to animate this emoji and add words and pictures to the message to make it more personal and drive home the point even more. We then realized there might be some potential for people to send these types of creative messages using images as the foundation, as they can be powerful communication tools.
Did you have any concerns when starting your business, if so what were they?  
An endless amount of concerns, the main one being if people will accept this new form of communication. It took awhile for me and some of my friends to get used to using it, but once we have, it became such a fun way to send silly, creative, and funny messages. Also, like with any startup, being able to execute our vision and get people to adopt Hiero are continuing concerns.
What is your business background, and what got you interested in startups?  
I co-founded a company three years ago called Baltz Fine Writing Instruments, which is pretty much the complete opposite of Hiero. We made hand-turned luxury wood pens. A friend and I founded it because we liked to create things and had a good idea for an affordable luxury pen (having an unsatisfying job helped a lot). We had some success with Baltz and made an awesome product. We became part of an acqui-hire, but that partnership did not work out in the long run. They say you learn a lot about startups from your first one, which is so true. We made some mistakes that were probably inevitable, but I feel like I've learned so much more from that venture than I would have from anything else I could have done at the time.
How did you initially raise funding for your company?  
We're still trying to raise a seed round. So far it's been from some friends and family, as well as my personal savings. We hope to be able to prove we can execute on our product vision and gain some user traction in the near future, which should help in that regard.
What has been your greatest achievement so far?  
One of our co-founders, TJ Nevis, made a great web app prototype of our product. We've been able to test that a lot to refine our first native app version, which we are currently working on in iOS.
How have you kept your business relevant and engaged with your audience over the last three years?
N/A
How long has your startup been in the making, and who is the team behind the business?  
Almost a year. We've had to refine the product and get feedback, which has been a long process. I co-founded it with my previous business partner, Cass Baltz, and he was a big influence in the initial development phase. After a couple of setbacks, he moved on, but he's still involved in the business. Our other co-founder, TJ Nevis, produced our prototype, which has really given us the impetus to test our hypothesis and refine the product.
What has been your biggest challenge so far as a startup owner?
The biggest challenge is always not knowing whether or not I'm doing the right thing. I only have myself and my team to rely on, and it can be difficult to take the next step and having to deal with the possibility of everything falling through if that's the wrong decision.  
In the coming year, what would you like to achieve with your business?
Build an awesome iOS app, get lots of great input from potential users for images they'd like to see in our library, and achieve some user traction. A seed round would be nice too.
What has been your most valuable lesson so far since starting your business?
Always be looking for good people to join your team. We needed an iOS developer, and we found a really good one, but it took us awhile because we started looking too late. And a delay like that in this fast-paced startup world can take away so much (enthusiasm, momentum, and a possible first-mover advantage)
Finally, if you could give one piece of advice to someone thinking about starting a business, what would it be?
I would talk to someone else who has done it successfully. They usually have some good advice and insight, they can help point you in the right direction, and you'll also realize that successful people in the start-up game were once like you and me. I would also run the business idea by as many people as possible. If you can't convince your friends and family it's a good idea, then you probably need to think of something else.