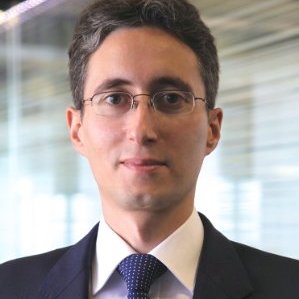 What is your startup and what does it do?
Chekk allows users to take control of their digital lives. It provides consumers and corporates with a single place to store and manage all their information, manage their personal and professional brands, aggregate their online life, and message individuals or businesses. Users have the option of sharing all, or parts, of the above either publicly or with specific people and companies. It is an extremely powerful yet simple ecosystem, where the user is in total control. Most importantly, it's free.
Chekk also provides state of the art end-to-end security, enhancing the vast majority of currently used web and mobile services and applications. That includes encryption, SSL/TLS, 2048 bits RSA certificate, passwords hashing & salting, Amazon Web Services hosting, and a powerful real-time yet easy to use Access Rights Management, enabling users to own their data end-to-end.
Chekk is also a founding member of the Respect Network, which gathers companies such as NEC and SwissCom, who believe that the user is not the product, and should therefore own his/her data.
Who is your startup aimed at?  
Chekk is designed to centralize and enhance the daily digital lives of both consumer and corporate users.
Here are some examples of how Chekk can enhance consumer's digital lives:
-It can store your ID and passport details, including pictures, to keep a safe copy in case of emergencies. It also allows you to share them with friends and travel agents to book flights for your next holidays.
-Discuss with your family and arrange a common birthday gift.
-Share online news and social posts with friends & family,
-Message and chat with other people, groups of people, or companies
-Store and share your data
And businesses can leverage Chekk's amazing possibilities in many ways, including:
-Differentiating themselves from competition by leveraging innovative solutions to collect up to date data provided from customers, chatting with customers online or social media, and by empowering them to access a digital world they can control.
-Enhancing staff collaboration by complimenting or replacing Intranet news, directories, messaging systems, and as a social media solution.
-To promote customer solutions and products in specific messages for corporate marketing.
How does your startup stand out against its competitors?  
In today's heavily digitized world, the competitive landscape is obviously dense and some of Chekk's specific capabilities can partially be covered by existing services. However, by combining our capabilities into an amazing secure ecosystem, and by building a bridge between consumers and corporates, Chekk offers unique features that existing competitors fail to address.
Not many competitors allow you to securely store and privately share things like your passport details or payment cards, to own every piece of data and interaction, or to express yourself in visual profiles with unlimited number of pages and layouts.
More importantly, Chekk aggregates and make sense of your online life in one place, allowing you to share everything with people, even those who are not using the service it originated from or Chekk
Where did the idea for the startup come from?  
We realized that as interactions become increasingly geared towards a mobile lifestyle, people need more than just a platform that can aggregate information. Our data and interactions need to be organized, contextualized and controlled. The Chekk platform enables the most effective way to manage those interactions for both everyday consumers and professionals.
Most of the previously existing solutions were not secure, nor did they offer a convenient way for consumers and corporates to really own their data and be in control of who can access what and when. With Chekk, an individual can share specific personal data with friends or companies, and a business can chat with a subset of its customers or securely share sensitive details with its partners.
Security is at the foundation of our product. We believe that as consumers and corporates evolve their focus to fully realize the criticality of identity, as well as data and interactions ownership, Chekk will become the solution for them to be empowered and in control of their digital lives.
Did you have any concerns when starting your business, if so what were they?  
Chekk is a very powerful ecosystem which supports many useful use cases for consumers and corporates. All the capabilities in this ecosystem are actually variations on the same theme, which allows users to take control of their digital lives. However, the obvious flip side of such a rich ecosystem is its potential complexity, which creates a learning curve for some users. One of my concerns since starting Chekk has been to reduce the latter to the minimum, but with our first release in the Apple App Store being so powerful and with a limited budget, it is not always easy to achieve. The beta will soon evolve into a final product, after which many things will be refined further and should help mitigating such concerns.
What is your business background, and what got you interested in startups?
I am a senior executive with over 13 years of experience in a large international banking corporation. Throughout my career in the financial industry, I have lived in France, the United-Kingdom, Hong Kong and Australia, and held positions with increasing level of responsibilities in strategy, business and technology. My recent positions in the Group CEO's Office of HSBC include Chief of Staff for the Retail Bank worldwide, and Head of the Digital Strategy. Currently, I am Chief Operating Officer & Head of Business Performance for HSBC Retail Banking & Wealth Management in Australia, and the founder and CEO of Chekk.
I am fortunate to have a great career in the corporate world, which gives me lots of opportunities to learn, discover new cultures, meet great people, manage large teams, and influence multibillion dollars businesses. I also enjoy the joys of the startup world, in which I can express my creativity in a smaller environment and feel the excitement of translating a personal vision into a concrete product. Both of these complimentary worlds are integral parts of my life.
How did you initially raise funding for your company?  
I am boot-strapping Chekk throughout its seed stage, which enabled us to create the concept, formalize a strategy, build a business plan, design the product, gather a team, develop a powerful App, and launch it in private and public beta. VCs have expressed strong interest in Chekk over the last few months, and we are progressing active discussions with some well-known names in the industry. We might soon decide to raise external funding.
What has been your greatest achievement so far?  
In addition to being the CEO of Chekk, I am a senior executive of a very large corporations, an international citizen relocating internationally every couple of years, and a family man with a wife and three young children who are very important to me.
In that context, I guess that my greatest achievement so far would be to have done it all at once. Delivering strong results for my corporate employer during the day, creating and launching Chekk by working on it at nights and weekends, living in four different countries over the last six years, and being there for my family and friends. One thing I don't do enough though is sleep.
How long has your startup been in the making, and who is the team behind the business?  
I imagined the concept of Chekk about four years ago but I didn't do anything about it. After a while, I started designing the App with hundreds of mock-up screens. I then formalized a strategy and a business plan, and recruited a development agency a year ago to develop the iPhone App and support the private and public beta.
Chekk has an experienced international leadership team. I asked Remy Bellavoine to join me as a co-founder and to lead sales, as well as Mathieu Quereuil and Michael Firetto to spearhead IT development and operations, respectively. Each of them is highly experienced in their respective fields, and have also been friends of mine for many years. This means that Chekk's leadership team is built on the same core foundation as its product: trust.
In the coming year, what would you like to achieve with your business?
Our website chekk.me is live, and Chekk is now available in public beta for iPhone on the Apple App Store. It's already a very powerful ecosystem with key capabilities, but there is much more coming.
In the coming year, we will launch Chekk on additional platforms (eg., tablets, Android), and add more capabilities. With its built-in push notifications engine, Chekk will also be central in the coming shift to wearables, such as Google Glass and the Apple iWatch.
What has been your most valuable lesson so far since starting your business?  
As a startup leader, it's important to be flexible to adapt to different situations and evolving contexts. Equally, it is as important to stay true to the vision which made it all start, and in which the leadership team believes in. It can sometimes mean phasing or re-prioritizing activities or features, but it should not be at the price of not delivering the vision and the strategy which supports it.
Finally, if you could give one piece of advice to someone thinking about starting a business, what would it be?
Get on with it! There are many ways to start a business. Some do it full-time and others parallel tasks like I do. Some do it alone and others with a team, some self-fund and others join incubators or raise seed funding right away,. There is no right or wrong way to do it (albeit some might make things easier than others), but if you believe in your vision, then jump off the cliff and work hard to build a great plane. Obviously, luck can help and some say one creates their own. I actually think that it is necessary but not sufficient to have some luck, and it's as important to know how to take advantage of it. Hard work is often a big part of the solution.