John Monarch is a successful CEO and the Founder of logistics and fulfillment company Direct Outbound. He is a serial entrepreneur, launching a variety of ventures since graduating from Clemson University after studying physics in 2009.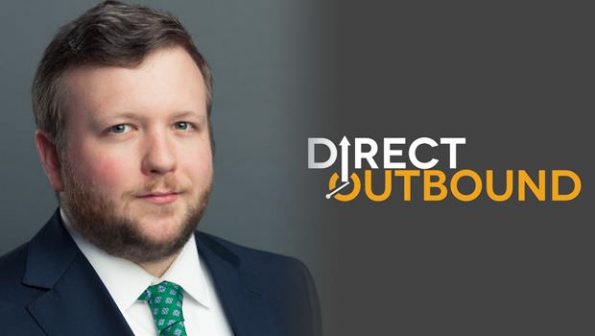 Monarch works as a small business consultant in addition to his work with Direct Outbound. His experience in logistics has helped numerous start-ups and e-commerce companies become more successful.
We sat down to interview Monarch to gain his insights on how his experience has helped so many businesses grow from a start-up to a successful business.
How did you get your start as an entrepreneur?
When I was 15 years old, nobody wanted to hire me until I had experience. How was I supposed to get experience if nobody would hire me? (Laughs) I decided to hire myself to get the experience I needed, traveling door-to-door to offer my services as a web designer to companies lacking an online presence. This proved to be pivotal in my career's trajectory, as the sales experience I attained guided all of my later ventures.
How did this experience translate into becoming CEO of Direct Outbound?
First, it taught me the importance of directly working with your clients. Customers really appreciate working directly with the ones in charge: it helps reinforce the fact that their business matters to us.
On a more literal level, my experience in sales led me to wonder what the logistics looked like for all of the products I was selling. There weren't many fulfillment centers focused on internet-based companies at the time, so I tried to fill the void in my spare bedroom. In retrospect, I can't believe I started a business that way!
How do you recommend those looking to form their own start-up company find customers?
Direct Outbound's first customer was actually somebody I previously worked with on other projects, so our personal relationship assured him that his products would be in good hands. I recommend leveraging friends, family, and even acquaintances in this manner to build the expertise and experience necessary to run a successful company.
Once you're established and looking to grow, networking at industry-related conferences is a great way to generate leads. I've also had success by offering something for free to prospective clients. The freebies familiarize them with the value I offer, encouraging many to come to me when they require a paid service.
What obstacles did you have to overcome when first starting out?
Direct Outbound wasn't profitable at first, as it took us a little while to gain traction in the space. We were discussing whether it was worth trying to keep the company going one night, but ultimately decided that it was. Needless to say, we haven't regretted that decision since!
What is one piece of advice you would give those starting their own company?
The biggest lesson I have learned in my professional life is that entrepreneurs need to plan to fail. It takes a larger than life dream to start on the path of entrepreneurship, but many business owners just give up when it proves unattainable. My team and I have experienced more success by setting more realistic goals and having contingency plans in place if they go awry. I firmly believe that planning ahead for every conceivable eventuality is the key to success.
How can users stay up to date with you and your current ventures?
The best place to learn more about me and my current ventures is on my personal website, JohnMonarch.com. I'm also on Twitter (@RealJohnMonarch) for anybody interested in following me on social media.
For more The Startup Magazine interviews, check out here.