When it comes to your business, it's paramount your website provides the best user experience. Otherwise, you could fall victim to losing important clientele to your competitors. Improving user experience is always thought of as a costly task. By implementing the following basics into your website's structure, you can ensure the costs are minimal with great rewards.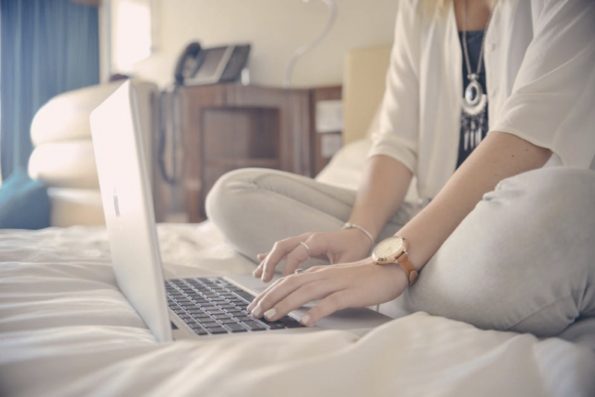 Sticky Navigation
Sticky navigations provide the ultimate experience to those visitors who are forever scrolling down pages to find the information they need. Instead of scrolling to the top of the page just to go to a new page of interest, a sticky navigation can provide them with that option wherever they are on the page. Many website themes already come with a sticky navigation. If yours does not, consider looking at these simple sticky navigation scripts that you can implement yourself.
Local Map
A local map, much like the one shown at the bottom of this law firm page – is an excellent addition to any local business. Whether you're a local wine reseller or an electrician, showing your customers that you are local is a great way to build new relationships. Something as simple as adding a map, whether it's just an image or a feature from Google Maps itself, could prove to be the difference in converting sales.
Responsive Design
We're getting to that age now where responsive websites are mandatory to become an online success. Responsive websites give mobile and other device users a much better experience than they once had. Although most websites online are now responsive, some are not. If you're still living in the stone age, it's important you consider redeveloping your site into a responsive model. This can be an expensive process if undertaken professionally, but there are now multiple free tools online that can help you do this with ease. Check out the tools by clicking here.
Social Media Icon Placement
Social media is now playing a massive part in promoting websites and building new relationships. If you're active on social media, ensure your accounts can easily be found somewhere on your website. Many website owners use this addition in conjunction with a sticky navigation. Most social media icons can be found somewhere in the navigation on most sites. Promoting your social media pages can boost your SERPs (Search Engine Results Pages), and that can help improve conversions, bounce rates and ultimately, organic traffic.
Contact Information
Visitors don't want to have to go to another page to find contact information these days. They want it there and then. Therefore, it's wise to consider implementing a contact form somewhere on your homepage. Or at least provide your phone number and other contact details somewhere in your header. Placement close to your social media icons is usually a good start.
There is, of course, plenty you can do to improve the user experience. While the above simple additions will pay dividends, your best bet is to try and increase the speeds of page loading times. After all, we're now in an age where patience is nowhere to be seen.