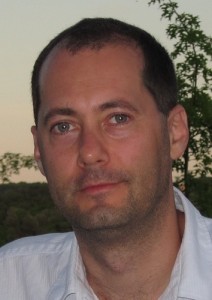 What is your startup?
Opinion Stage is an opinion polling service for publishers & brands, with an integrated advertising layer built into its core
What does it do?
Opinion Stage offers online publications and app-led ventures user opinion tools, that strengthen user interaction, increase exposure, and monetize traffic.
The Opinion Stage plug-in, which can be applied to web pages as well as mobile and tablet apps, is a fully customizable service that allows clients to shape their standard or social polling solutions to their specific needs. The Opinion Stage polls — ranging from discovering insights to creating viral contests and sweepstakes — enable clients to generate revenue by embedding the polls with native or contextual advertisements.
Using Opinion Stage, sites can also boost engagement, drive traffic from social networks, gather contact information, discover demographic and social attributes of their communities, and more.
Who is your startup aimed at?
We target publishers & brands that integrate our service into their web & mobile properties. Brands can also use the Opinion Stage publisher network as an effective distribution channel for promoting their opinion polls
How does your startup stand out against its competitors?
Opinion Stage intends to reinvent the polling arena by giving online publications and app-led ventures the comprehensive user opinion tools they require to strengthen user interaction, increase exposure, and monetize traffic. The sheer amount of traffic that can be facilitated by a well placed and expertly designed opinion poll is invaluable. This level of expertise and focused solutions for monetization this traffic is what Opinion Stage specializes in. With 15 million questions answered so far, and our work with thousands of websites worldwide, our platform ensures that clients deploying polling solutions maximize their outcomes.
Where did the idea for the startup come from?
The idea for Opinion Stage was conceived in late 2011, following the many social and political uprisings that emerged all over the world that year, in which millions of people protested against what they perceived as social and political injustices. It was only then that many of us realized the immense potential that public opinion expressed on the internet can have on driving change. We wanted to create an opinion polling service for the masses, that will serve the need to express, debate and follow opinions in a more structured and effective way.
What is your business background, and what got you interested in startups?
I started off as a developer, transitioning after a few years to product management & marketing positions. In recent years, I lead the product management of two successful startups, both of which were acquired by Microsoft.
Over the years, I discovered that what I like most is the creative process behind building new services that interact with people. So all that was left was to find an area I was passionate about. Opinions, particularly the way they are molded and influenced, was always something that really interested me.
How did you initially raise funding for your company?
Our initial funding was based on friends & family, people that know us personally for many years and believed in our vision and in our ability to execute it successfully. We were lucky to have these investors and their advice on our side early on.
How long has your startup been in the making, and who is the team behind the business?
While we incorporated the company the years ago, we pivoted after a year and started to work with our first large publisher in the beginning of 2013. So we are focused on building an opinion polling service for publishers in just under two years. The management team behind the startup is comprised of three friends that worked together in Kidaro (a startup that was acquired by Microsoft)
What has been your biggest challenge so far as a startup owner?
We started out as a debating destination website, kind of like a Quora for opinions. As our service met the market, we understood that we should pivot into becoming an opinion polling service for publishers. Making this transition in a quick and efficient way with little resources, letting go of concepts we started with, and embracing new ones important for the success of the business, was probably the biggest challenge I encountered with Opinion Stage
In the coming year, what would you like to achieve with your business?
As any SaaS business, we are highly focused on meeting the number targets (page views, etc) we have set for ourselves. But taking a step back, what we really want to achieve in the coming year, is to be widely recognized as the global market leader in opinion polling services for publishers & brands
What has been your most valuable lesson so far since starting your business?
At the end of the day, it's about people, so partnering with the right people on all levels (co-workers, investors, strategic customers and business partners) is the most important thing. Then, if you are a hard worker and focused on what you are trying to achieve the rest will fall in place.
Finally, if you could give one piece of advice to someone thinking about starting a business, what would it be?
Before setting out, verify that you are mentally prepared for a long-term journey that requires a strong belief in your vision, perseverance and flexibility to quickly adjust the business to market demands and changing circumstances.