Rising inflation — it affects everything, from economic growth and mortgage rates to money supply. However, some areas tend to feel its pinch more than others. One such area is the FED-inspired benchmark interest rates. Recently, FED hiked the benchmark for short-term interest rates in a new attempt to cool down inflation, bringing the total percentage points increase in 2022 to 1.5—the highest since early 2020, reports CNBC.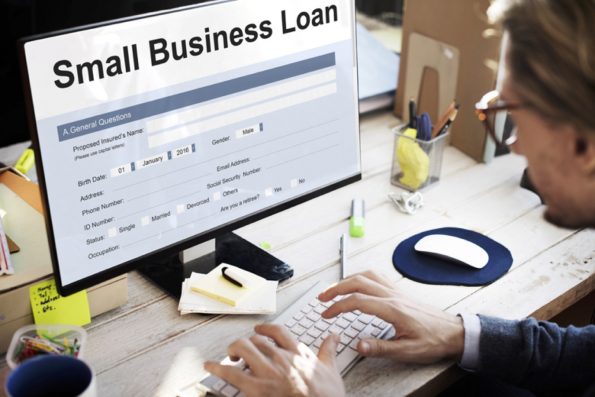 On the back of these changes, entrepreneurs can expect one definite outcome: interest rates for small business financing will undoubtedly soar higher. Here's how the recent interest rate hikes will potentially affect small business loans going forward.
1. They Could Become More Difficult to Secure
When the benchmark interest rates are at an acceptable level, small business loans are inevitably cheaper and easier to secure. But the reverse is also true. Whether it's a short-term or a long-term cash advance option you're aiming for, you'll likely want to stay away from both if the existing interest rates are undesirable. It's what any sane entrepreneur would do. 
For long-term loans in particular, any interest rate hikes means you'll need to service the debt longer and incur more costs while at it. This could potentially maim the growth of your young business for a significant stretch of time, and before you know it, you'll be a few solid steps behind your competitors.
2. Credit Card Debt Could Become Costlier
This is pretty much self-explanatory, but we'll say it anyway. As the FED interest rates rise, so will credit card interest rates. For entrepreneurs who carry a significant balance on their credit cards, these higher rates will translate to costlier monthly remittances. If you're a startup and are using credit card financing to jumpstart your business, the current situation could deal a big blow to your growth prospects. But you won't be the only one feeling the heat — a recent NerdWallet survey found that 39% of entrepreneurs who've launched new ventures since 2020 used credit card funding to hit the ground running. 
The only way to avoid falling victim to costly credit card payments is to settle any outstanding debt at your earliest convenience. Better yet, do it right now. 
3. Variable-Rate Loans Could Prove Harder to Settle
In times of unstable interest rates, even variable-rate loan packages become harder to pay off. The reason for this is simple — unstable interest rates are rarely on a downward trajectory. They're almost always on the rise, as is the case in June 2022. To make sure you're not paying more than you should for your variable-rate cash advance package, make a point of refinancing it with a fixed-rate loan. Despite the recent increase in benchmark interest rates, overall rates still remain desirable. Now is the perfect time to make the leap to fixed-rate loans as they typically have more predictable, transparent, and simple payments.
Survive the Storm
If there's one takeaway to pick from this article, it's that not even small business loans are immune to changing FED-instigated interest rates. The uncertainty we're experiencing right now will surely go away someday, but before then, make sure you're using a fast, flexible, and secure loan option to shield your business from its scathing effects. 
Don't let a passing storm be the reason your small business can't attain true, untouchable greatness. Do what you have to do to keep it afloat when interest rate hikes hit, and start as early as today.