Growing an online business is not an easy feat. First of all, there are millions of business owners who share the same goal as you. Secondly, for business growth, you have to invest a lot of time and assets into important segments such as security, customer acquisition, and customer retention.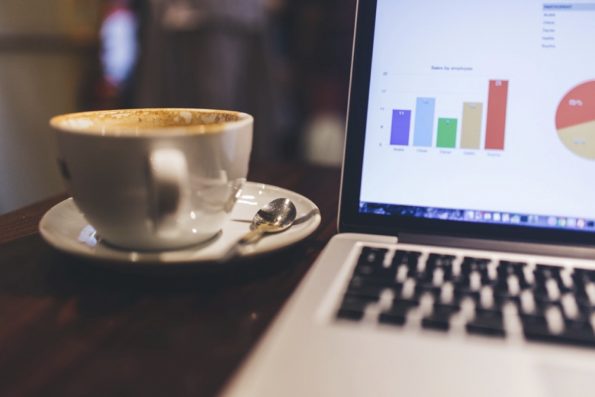 Image by StockSnap from Pixabay
This can come sooner or later and it may be harder than you think since there are dozens of strategies and tools available to businesses that can help with these processes. Those who know how to utilize the strategies and tools have high chances of success, but we don't hear much about business owners that fail.
So, are there some strategies and methods that are not so popular with the majority of business owners but work like a charm? What if you were among the selected few to take advantage and profit from those methods?
Fortunately, the strategies listed in this article could set you apart from other businesses, since they are not used too often.
Digitizing data storage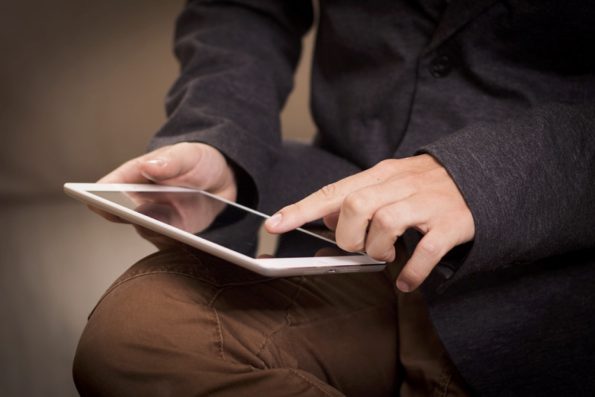 Image by Niek Vervain from Pixabay
Data storage is an essential component of a successful company. A business needs to store all the files it is currently processing in accounts payable, expense reporting, and other departments somewhere in a safe place.
These files should be easily accessible and you should also keep records of files that are no longer in active use for tax purposes and other legal reasons.
As you probably know, this requires a lot of work hours every month and a lot of space, but it doesn't have to be like that. A solution is to digitize and help your business growth.
Digitizing data storage allows you to store large amounts of data in less space than paper would take up. A top-notch electronic data storage and document management system also allows you to go beyond simply storing the data. Electronic data storage makes the data you're storing easy to look for and access.
Here are some benefits you will enjoy if you digitize:
Better business efficiency
Improved data security
Better visibility
Easy access
Time and effort saver
However, remember to stay compliant with the laws on digital storage and the validity of your documents. For instance, if you are a business in the UK, you may opt for BS 10008. This is the British Standard on Evidential and legal admissibility of electronically stored information.
You should learn as much as you can about it since it can help you prove that your electronic records are valid and that they can be used as evidence to resolve a potential dispute.
Have a strong mission statement
Mission statements are there to act as the foundational stones of businesses.
A good mission statement:
Is a driving force behind the organizational culture
Defines your business's purpose
Gives meaning to all the actions that happen within your organization
As such, it should have the power to unify people inside and outside to your company's highest calling.
Stop for a moment and ask yourself this question:
Why does your business exist?
If this is a difficult question to answer, you most likely don't have a mission statement. Keep in mind that your mission statement is seen and experienced by everyone inside and outside your business. That means that you will have fewer people supporting you if your cause is weak.
This is essential for business growth since a strong mission statement gives you the credibility to chase after your goals, it convinces the customers that you should be trusted and that the money spent on your business is money well-spent.
On top of that, mission statements consciously and subconsciously guide how your business makes decisions. Also, the effects of a mission statement impact the way you communicate, which means that a compelling mission statement translates to great organizational communication.
Take advantage of reviews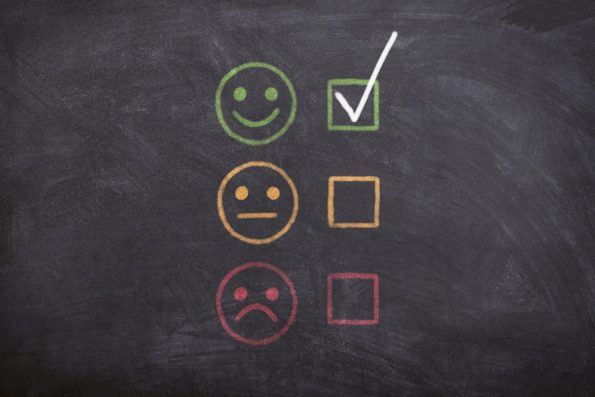 Image by athree23 from Pixabay
What do younger generations do when looking for a new product? They check the prices, consult friends, but they also read online reviews.
And if those reviews are not meeting the grade, your business will suffer and your business growth will suffer. To make the matter even more complex, good and honest reviews are hard to come by.
Most businesses find themselves lucky for receiving some spontaneous customer reviews but they rarely come through in a constant stream. Your business can't force customers to leave reviews, but you can ask and hope it delivers results.
Basically, this will depend on the nature of your business, but you can ask for reviews in person, online, through email, on social media pages, or even through Skype.
Online surveys can serve as a great method to gather reviews about your business and its services. To make use of this, check these online survey tools that will help you get the right answers you need.
Just remember not to be too pushy with reviews. After all, you want customers to feel positive emotions when writing reviews about your business. If a customer declines, thank them anyway and carry on.
Once you get a few reviews, do not feel shy to display them on your social media pages, website, and other channels of communication.
Co-speaking
The vast majority of businesses believe that their entire potential for marketing success is online. However, there is a huge chance they are missing. There is one area that should be exploited by online business owners and that area is co-speaking.
Presenting at trade shows, exhibitions, and even conferences alongside a loyal customer is becoming a huge trend, and one that can create buzz around your brand. When you present with a satisfied customer, you are showing the world how you have helped them solve a problem or a challenge with the help of your services or products.
This kind of action also demonstrates how your brand appreciates and takes care of customer relations. Public speaking opportunities are also a great way to improve your brand awareness directly with the customer you're speaking alongside but also with others.
On top of that, delegates are much more likely to attend a workshop or presentation if there's something to be learned about the customer journey from the customer, and not just the brand. It's a great opportunity to generate leads and prospects.
When you bring your customers to the live stage, you show the wider audience how committed and strong your customer relationships are. As a result, this reinforces your credibility and reputation. After all, people much rather trust each other than a brand.
Webinars
Webinars can be used as an important marketing and sales tool that keeps the customers engaged and generates more leads that drive business growth.
The value of webinars is still growing and with the right planning and promotion, they can bring great ROI. However, full analysis and effective follow-ups with a targeted focus are essential to get the desired ROI from webinars. On top of that, webinars can also be an effective channel for co-speaking with your customers.
During webinars, you can bring a customer to boost customer relations while also providing a lot of content to reuse and repurpose. Additionally, this gives you a chance to show exactly how you help your customers and the benefits your product or service has offered to them.
The period after a webinar is important too, as you have to be ready with follow-ups and give both yourself and your co-speaking customer the chance to respond quickly and insightfully.
Finally, when promoting your webinar, do not forget to ask your co-speaking customer to share it on their social media. This will provide relevant exposure to your business.
Final thoughts
Some may call these business growth methods a bit unorthodox, others may doubt their efficiency, but they have proven records of success. It is up to you to determine what fits your business best and then uses the selected methods to help yourself grow.
Good luck!