Since about 20% of small businesses fail within 2 years, it's important to know what consumers value and stay on top of current trends. Regardless of your market, accepting crypto payments is one of the best ways to give people what they want.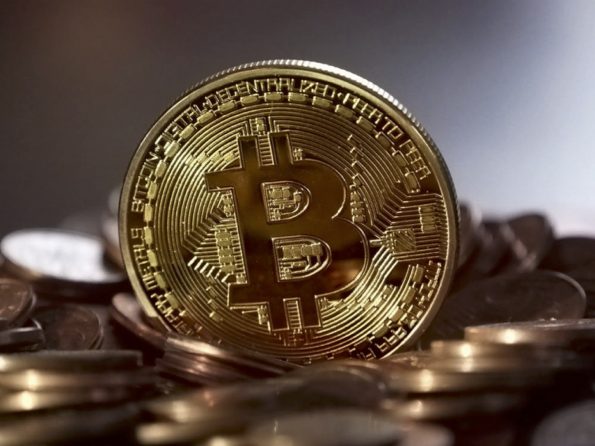 If you're looking to implement cryptocurrency into your business model, you're making the right choice. Here, we're going to give you some of the top reasons that this is a great way to boost your small business. Read on to better understand one of the hottest consumer trends of the coming decade.
It Keeps You Secure
Cryptocurrency is beloved by consumers because of its security. They don't need to give any financial or banking information to a merchant when making a Bitcoin transaction. Since Bitcoin is decentralized, payments also can't be traced back to their identity, bank account, or personal computer network (for online payments).
However, many people don't know that Bitcoin also serves to protect the merchant from fraud.
Like cash, the transactions made with Bitcoin are final. There is no third party capable of reversing charges. Decentralization means that you won't need to contend with the fraudulent chargebacks that you might encounter with credit or debit cards.
This isn't to say that there are no risks to accepting cryptocurrency. It's a volatile market despite its steady long-term growth. It also comes with regulatory uncertainty in some cases, but you can restrict these issues by researching and understanding the law.
In the end, however, Bitcoin transactions keep both the merchant and the consumer secure. They also increase sales in part because of this security. A small electronics provider increased its sales by $300,000 by accepting crypto.
It Works Both Online and In Stores
One of the reasons customers are demanding crypto is that it works in both online and in-store venues.
Online Bitcoin payments are straightforward. All you need to do is set up your website to make Bitcoin a supported payment method. If you feel up to it, you can also set it up to accept other cryptocurrencies like Litecoin and Ethereum.
People can then link their Bitcoin eWallets to your website in the same way that they would link a debit card or bank account. This simple process means that they can make transactions while keeping all of their personal information off of the network. It keeps them safe as well as you.
However, what many vendors don't know is that brick-and-mortar venues can also accept Bitcoin.
If you operate both online and in-stores – or even if you only sell to people in person – you can still take crypto payments. You can install technology onto your store network to scan eWallet QR codes as well as credit or debit cards.
Bitcoin-specific debit cards are also increasing in popularity. Vendors like Visa and Mastercard offer cards that people can swipe to give you fiat currency while removing crypto from your account. Make sure that you note this payment option on signs in your stores and on your website to keep people informed.
It's Becoming More Accessible
Bitcoin debit cards are one way that crypto is becoming more accessible to both consumers and businesses. However, converting cash to crypto is also becoming much easier and more accessible. This is because Bitcoin ATMs are becoming more and more common across the US.
These kiosks can be found in retail stores like yours. Installing a Byte Federal ATM is a great way to encourage people to use Bitcoin when shopping with you. However, if you don't have space, you can print out a map of kiosks in your area from Byte Federal's online machine locator.
It isn't just that finding these kiosks has become easier, however. It's the fact that they're more secure and easy to use than online exchanges and related alternatives. All consumers need to do is:
Scan a photo ID (such as a driver's license or state ID)

Scan the QR code to the eWallet that holds your Bitcoin

Know that the machine will compare these two documents and confirm your identity within seconds (for your security)

Put cash into the machine

Wait about 5 minutes for the corresponding amount of cryptocurrency to appear in their smartphone app

Log off of the kiosk knowing that it hasn't saved any of their personal information

Head out into your store and find all the high-quality goods that you have to offer
It's that simple!
It's Increasing in Popularity
Because of the security and convenience of Bitcoin, it has also been increasing in popularity over recent years. There are several other reasons for crypto's increasingly mainstream nature, including:
Getting rid of the role of banks in exchanges

Easy to use for anyone with a mobile phone

Less inflation and devaluation over time, especially in times of economic crises

Full ownership over digital assets

Diversification of investment portfolios

Steady overall market value growth over time (despite short-term volatility)
Not only have 89% of Americans heard of Bitcoin, but the market is increasing both in the US and worldwide. About 83 million Americans have created Bitcoin wallets in 2022, a 72% increase from last year's figures. Plus, since there are 250,000 confirmed Bitcoin transactions each day, your small business can take advantage of the payment methods that are growing in use.
It Prevents Foreign Transaction Fees
One of the reasons that Bitcoin is so popular is that it's a way to avoid foreign transaction fees. This isn't extremely relevant for brick-and-mortar businesses, but if you're operating online it's a great way to expand your market.
Foreign transaction fees can get high for those shopping on an American website abroad. They may need to pay more than the price of the goods that they're ordering in some cases. Bitcoin is a universal currency, meaning that consumers don't need to worry about transaction fees when they use it.
They also won't need to worry about currency conversions. Even if the site automatically converts your customer's currency to your own, this can affect the price of the merchandise. Bitcoin purchases are the same price regardless of where you are in the world, so you will have greater transparency.
It Keeps Customers Happy
Customers value security as well as convenience, and Bitcoin payments deliver on both of these counts. When you accept crypto, customers have more flexibility to choose the payment methods that work best for them. More choice is always beneficial when it comes to sales.
Accepting Bitcoin means that customers just need to scan their eWallet QR code. There are no frills as the money leaves their account. It also adds an extra layer of protection to the personal information that they would need to give if they swiped a normal credit or debit card.
Because of its market growth, value, and growing popularity, customers will be happier if they have leave to choose the right payment methods for them. In many cases, this may be crypto. It's best to adapt to consumer needs early to show them that you're listening and you care what they have to say.
It Keeps You Competitive
According to recent statistics, about 1 in every 3 American small businesses accept Bitcoin. This figure doesn't even include other businesses worldwide in crypto-heavy nations such as Japan and the UK.
Because of Bitcoin's rising popularity, people are more likely to go to a business than accepts it than one that does not. If your competitors begin to take crypto while you lag behind, you may lose sales. This can inhibit your chances of finding repeat customers, generating revenue, and keeping your doors open.
On the flip side, you have an edge over competitors when you stay on top of the Bitcoin trend. Since these payment methods are so easy to implement, you have nothing to lose and everything to gain by accepting crypto payments.
Start Accepting Crypto and Boost Your Business
Accepting crypto may sound like a bold step for your small business, but it can broaden your prospects and make your business more successful. Now that you know some reasons to begin taking Bitcoin payments, it's time to learn more about implementing these payment methods both online and in-stores.
Go to the "categories" tab on our home page and select the section labeled "finance". Here, you'll find articles about Bitcoin and what it can do to boost the success of your small business. You also may be interested in the "entrepreneur" section if you're looking for more startup ideas that can bolster your success.