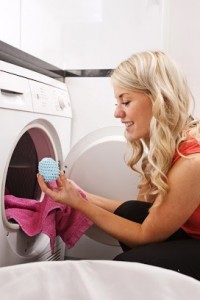 Small UK based firm Ecoegg continues to widen its reach into new geographies with the successful launch in the US of its innovative eco-friendly and money-saving Dryer Eggs via the shopping channel QVC.
Ecoegg, who produce a range of eco-friendly laundry and household products that are manufactured in the UK, has grown 425% since launching in via QVC UK in 2011. Aside from selling via the traditional routes of high street and on-line retailers, they firmly believe their success is down to thinking outside of the box regarding how and where they distribute their range of products.
As a small manufacturer, we realise that we literally can't put all our eggs in one basket by just selling here in the UK", comments Rob Knight Ecoegg Co-founder and Director "We've found shopping channels to be a fantastic way to easily reach new customers around the world and is now a key distribution channel for our business. After all, QVC is one of the world's largest retailers".
Ecoegg view shopping TV as an additional and complementary approach to retail, a strategy that's already paid dividends based on their already successful roll out within the UK, Italy and Germany alone.
"We believe that if you have a strong and innovative product, such as our Dryer Eggs that reduce tumble drying time by 28% whilst also fragrancing clothes, the product sells itself. The fact that we aired in the US at 6.20am and completely sold out, with a further 250 people on the waiting list shows that this success is just the tip of the iceburg."
With ever increasing pressure on British businesses trying to grow against the tide of tough market conditions, maybe it's time for businesses large or small to look overseas and explore new routes to market.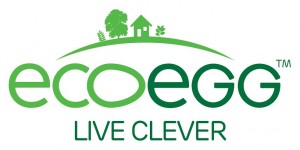 Ecoegg was launched in 2011 by entrepreneurs Rob Knight and Dawn White after Dawn was unable to find laundry products which did not aggravate her sensitive skin condition and the pair realized there was a gap in the market.
Ecoegg design and manufacture a range of chemical free and environmentally friendly laundry and household products. The range includes the Laundry Egg, Laundry Egg Refill Pellets, Dryer Egg, Dryer Egg Refill Fragrance Sticks, washing machine Detox Tablets, and a Stain Remover. All products are manufactured in the UK.
The range comes in a variety of sizes and fragrances and is endorsed by Allergy UK. The Fragrance Free products hold an additional endorsement from the National Eczema Society. Kim Woodburn the celebrity 'Queen of Clean' from 'How Clean is Your House', is also proud to endorse the laundry range.
Related articles