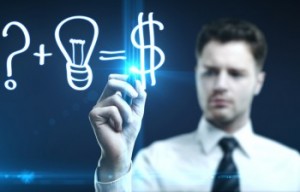 Ready to open a small business? Looking to push your start-up idea forward? Starting a new business requires hard work, a great idea, and the financial backing to fuel the launch and development. There are a number of tradition and creative ways to find funding for a new business plan and with the global reach of the internet it is easier than ever to make those necessary connections.
Turn to Crowdfunding
If you have a unique and compelling start-up, most likely other people will want to help out. Crowdfunding is a great way to generate capital and also interest and buzz around your idea. There are numerous online platforms that allow entrepreneurs to request money based on an idea they are trying to develop. Fundly, Indiegogo, Kickstarter, and GoFundMe all offer users the ability to raise money for something – and track the donations in order to reward those who contribute.
The more popular crowdfunding platforms, such as Kickstarter, can get you in front of a larger audience with the potential of seeing your campaign go viral. Polish your "story," add images and a put together a personal and compelling video. Your campaign has the chance to receive funding and also a crowd of supporters who will share your idea across their own social channels. That can be invaluable for receiving more press and catching the attention of potential investors.
Attract Angel Investors
Angels are incredibly helpful, not only for funding your idea, but for providing expert advice, assistance, and overall guidance. Unlike like other investors, like Venture Capitalists, Angel Investors are individuals who tend to give money and time to early-stage or start-up businesses. Some can be more hands-on, while others are fine with being hands-off. First do searches within your own industry. Utilize LinkedIn, your own contacts, meetups, and industry conferences to find angels that might be interested in your specific start-up idea.
Search for Related Grants
Grant money is the best kind of start-up money because it is awarded freely, without the need to pay back or pay back with interest. Grant money is available to many types of businesses, but the application process will be rigorous. After finding an appropriate grant for the new business idea, be sure to follow the directions of the grant application explicitly.
Apply for a Small Business Loan
Now we are moving into the more tradition way of getting money to launch your business idea. Business loans are one of the more usual routes entrepreneurs will take. Getting accepted for a small business loan is not a slam dunk, however. Your acceptance will mostly be determined by having an excellent credit score and a solid business plan. You may ask, 'Where can I get my credit rating?' By turning to reliable online sources, such as creditexpert.co.uk/credit-rating, one of your first steps should be reviewing your credit rating and history. From there, visit different banks and compare their rates and offers.
Reach Out To Family, Friends and Colleagues
Many small business owners get started sharing their idea with their close network of friends and family. By getting friends and family excited about your concept and plan, you might just find your first pool of investors willing to give your idea some money! If you think about it, your loved ones friends want to see you succeed more than strangers so they're an excellent way for you to get started in fundraising. If your idea gets them excited, there is also a good chance you will see your circle of contacts expand and you may get introduced to more influential players.
Related articles