Customer satisfaction is one of the central aspects of every SaaS business. However, many believe that SaaS business customer satisfaction equals customer service, but that's not true. If it was, things would be fairly easy. A business would only have to place emphasis on providing good customer service and that would be the whole story.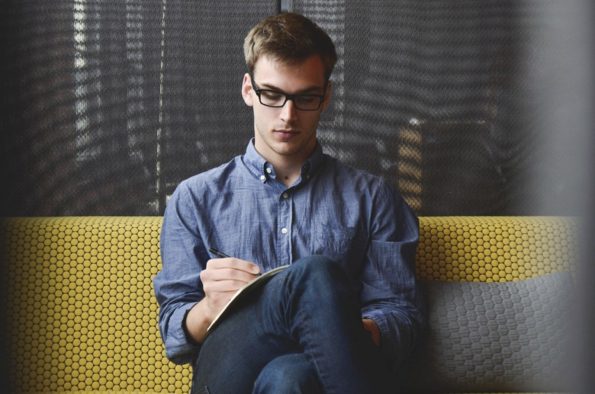 Image by StartupStockPhotos from Pixabay
In order to grow and scale a SaaS business, you need to raise the bar and increase customer satisfaction by following certain steps. This requires a comprehensive and complex strategy, so take a look below to learn more.
Regular engagement and support
Customer satisfaction is not equal to customer service, but customer service is essential if you want happy customers.
Keep in mind that customers that use different online platforms expect a decent level of customer service. This is not only true because the SaaS business customer satisfaction bar is set high nowadays, but also because lack of communication or simply poor customer support can translate into a loss of money and little to no customer loyalty.
Nowadays, most serious businesses offer 24/7 customer service for any kind of issues and requests. However, to provide truly outstanding customer service, a business has to be proactive, it has to engage regularly with customers even after they have clicked the purchase button.
Also, it's important to let them know that your business is willing to go the extra mile and keep all the promises it makes. This can range from something as banal as a simple answer to their question to a product upgrade that is due for release soon.
Last but not least, it's important to be present on more than one platform where customers can easily reach out to you. One of the apps you can use to communicate with customers is WhatsApp.
If you think that WhatsApp is a viable option, you should definitely learn more about how to use WhatsApp Business with multiple users. This kind of tool can help you with communication not only between your employees but also with your customers for maximum SaaS business customer satisfaction.
Boost customer satisfaction with proper onboarding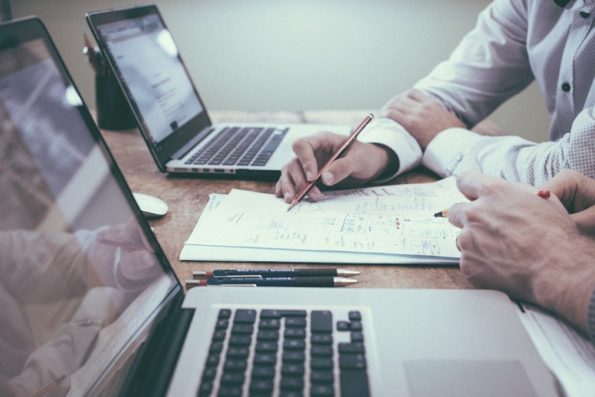 Image by StartupStockPhotos from Pixabay
Did you know that somewhere between 40% to 60% of free trial users will only log in once and then never log back in again?
Unfortunately, this is something that happens even to the best companies. There are a few possible reasons why this happens, but the most prominent one is that customers simply have not been onboarded well.
A bad onboarding process can destroy a product even before it has an opportunity to provide real value. Simply put, if it doesn't produce the result right away, customers won't be happy and your SaaS business customer satisfaction efforts will be wasted. And what happens next? They look for another solution at another company.
So, how can you help your company in this situation with onboarding?
The answer has a lot to do with the Aha! Moment. This is the moment when your product clicks and your customers spot the value that your product provides.
So, do your best to direct users to the 'Aha! Moment' in the product's first run as early as possible. Some even manage to squeeze it in before the first log-in. But try to improve the current situation before you try to make a complete revamp.
Gather feedback
A key to SaaS business customer satisfaction is to remember it's important to listen to your customers and listen well. Remember, there's no one more fitting to tell you what you need to improve than the ones that use your products every day. Or better yet, there's no one more fitting to tell you what you should create next to solve even more pain points.
Remember, in a volatile environment such as the one that is the SaaS industry, you need to keep up because every improvement will count.
But how can you gather feedback?
You can do it by:
Reaching out directly to a customer
Taking a look at your analytics
Once you collect the necessary feedback, sit down, take a good look at what your customers had to say, and see what you can do to improve the situation as soon as possible.
Referrals and why you need them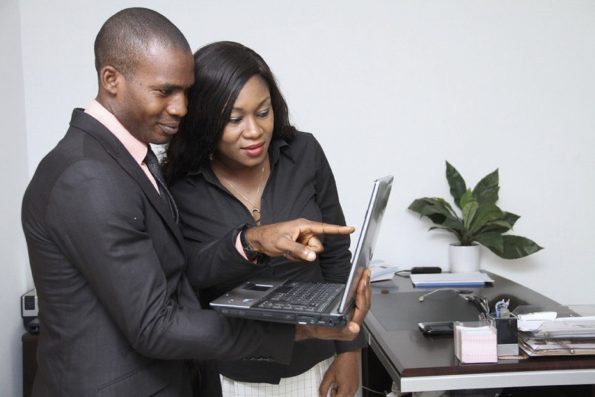 Image by StartupStockPhotos from Pixabay
Do you want to take advantage of word-of-mouth marketing? If so, you should do your best to get more referrals.
Acquiring new customers from referrals is a great option since you don't need to spend money on their acquisition. Instead, your efforts will start paying off and the customers will do the work for you.
But that doesn't mean that you can foster the process. Instead, you should introduce a new referral program and encourage your customers to invite new customers. Offer discounts, freebies, or even money. Just do your best to encourage the effort.
Of course, you should also thank your referrals. Always remember to say thanks afterward. Being nice to people is a must in every possible realm of our lives (business included).
Final words
Customer satisfaction is a fundamental part of every SaaS business. Now you know exactly why and what you need to do to improve things at the office that will make your customers happier with your offerings.
Remember, you rely on customers that pay your business on a regular basis. So, do your best to make them happy and offer the best SaaS business customer satisfaction for your product and its features.