LinkedIn is a fantastic platform for real estate agents. Not only can you build your personal brand, you can also promote your company. Most importantly, with the right strategy in place, you can generate highly qualified real estate leads that convert are likely to clients.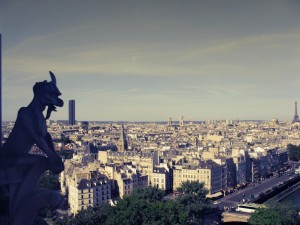 In this article we will look at how you can leverage LinkedIn to generate qualified real estate leads, without spending a penny.
Optimize Your LinkedIn Profile
You want to make your LinkedIn profile look great and also optimize it for search. The most important part of your profile is that profile picture. You want the image to be correctly sized so that it takes up the majority of the space provided but not too zoomed in on your face. Make sure you can see all of your neck and collar. Your picture is important because it creates the first impression. It also follows you around the platform, and it will be associated with every interaction and engagement you make, including connection requests. You can find the current size recommendations for different LinkedIn images on LinkedIn.com here.
Your headline will also be shown to people when you send them a connection request. You want to include keywords in your headline if possible to make it easier for people to find you when they are searching on LinkedIn and Google. However, you do not want to make your headline spammy and unauthentic. Consider using mid-dots and line-breaks to break up one or two phrases such as "Real Estate Agents ∙ New Jersey Properties". If you want to include a call to action, such as "ask me about properties in your area" or similar, include it after the keywords. Make it easy to read, and if possible, offer or state something unique that you can offer.
With your cover photo, use an image that looks good on both computers and mobile phones. Include an image that represents you somehow, perhaps a skyline or drone image of the area that you sell and lease properties in, or an image of a beautiful property. You can find a large number of banner templates on websites such as Canva.
In the about section, again include keywords but sparingly. Make sure this section does not look spammy. You can keep it very minimalistic and to the point, using bullet points so that users can scan-read the information. You could also include ways to contact you, including email and Skype. Describe who you are, then what you do and then have a call to action such as "contact me with the details below to view our latest properties".
You can make your profile stand out by clicking on "Add Section" on your profile homepage and adding a featured section. Here you can add links to your website, media, or link to articles you have written on Linkedin. You can also make an about me/introduction video in this section. This is an excellent idea for prospecting leads that will make you stand out. Create a short video about who you are and what you do, so people can meet you before they meet you!
Search for Other Real Estate Agents
You can do this quite easily by using the search function and searching for "real estate agent", then you can click on "people", and then by clicking "locations" near the top of the screen, you can choose specific locations to find and connect with people.
If you are in the United States, don't get too picky with the locations. Connect with as many people as possible in the country you live in, as people too geographically close to you might see you as competition.
You want to add other real estate professionals because they are most likely to resonate and engage with helpful and informative content related to the industry. You will be able to network with fellow professionals and support each other. Remember that at the moment, LinkedIn's algorithm is set up so that whenever someone engages with your content or posts, the majority of their connections will see your posts, even if they're not connected to you. You can also learn about what they are doing, and you can analyze their activity on LinkedIn and see what gets engagement and parse the results for qualified real estate leads.
Once you have a foundation of connections within the real estate industry, look to connect with people in your targeted areas. To do this, you just need to search for your location in the search bar, for example, "new jersey," and then click "people". You may have to click "locations" near the top of the screen too, and then select the correct city or state – as there are often locations are the world with the same name.
If you know your target market and ideal customer persona, including their job, you can add that to your search – for example, if you search for "new jersey director", you should get a list of directors located in New Jersey.
The idea is that the real estate agents will engage with your content, and in turn, this will be shown to your own and other people's connections. If you share high quality, helpful content, you will become an authority in your niche and build great qualified real estate leads. When someone has a question about property in the area, the chances are that they will ask you, as you are visible on their Linkedin newsfeed a lot of the time – engaging with and posting helpful content.
An excellent place to start is to review what other real estate agents are posting. See what type of content generates a lot of engagement, and put together a list of what kind of information you can post to search for your own qualified real estate leads. This can then develop into a monthly schedule of items to post.
When you have a large base of connections, you can also lookout for people who have new jobs. Chances are, if they get a promotion or relocation, they'll be looking for a new property. You can say congratulations and ask them if they need any help looking to move or buy their "dream property". Even if you say it in a joking way, they'll likely reply if they are actually looking for a new house.
Refined Property Listings
One type of post that tends to perform well across social media platforms is refined property listings. You can create a pdf that you upload or send people to a search results page on your property website.
For example, you could create a pdf that lists all of the current three-bedroom properties you are selling in a specific part of New Jersey, with a pool for under $400,000. You could make another pdf with a list of all the properties for sale, in the same area, for under $350,000 with a garage.
If one of the qualified real estate leads is looking for a property in the specified location, you will have saved them a lot of time and effort searching through different real estate websites. If they can see a range of different properties matching the criteria they want, within a click or two, then they are likely to download your pdf or go to your website.
Videos & Phone Calls
Videos tend to perform well on LinkedIn. Most posts on LinkedIn are either text-based, images, or links back to company websites.
Native videos, i.e. videos that are uploading directly to LinkedIn, tend to get more reach for qualified real estate leads because they stand out more against text and image-based posts, and they also tend to keep people on LinkedIn for longer. LinkedIn's goal is to keep people on their platform for as long as possible, so LinkedIn will tend to give videos greater reach than text and image posts.
Most videos will be shown while the user has the video muted, so be sure to add captions with an app such as Varicella. If the video is informative or entertaining, it will generally get better engagement than a video directly driving a call to action or a sale.
When you contact people with a message/email to their inbox on LinkedIn, videos can be an excellent way to send a personalized message that cuts through the noise of a cluttered inbox. Before you message someone be sure to take a look at their profile and, if possible company website, so that you can tailor a message that will show you actually know who they are, and you're not just spamming thousands of people with the same video message!
While talking via messages on LinkedIn is great, ultimately, you want to get your prospects on the phone. As soon as a prospect shows interest in buying or leasing a property, be sure to ask if they want to discuss anything over the phone. If you are operating in different time zones, you may want to consider using a 24/7 telephone answering service to ensure that you don't miss any calls from the other side of the country or when people have finished work in the evenings and at the weekends. Most people won't leave a voicemail message, and you can miss an opportunity if you miss a call.