The pandemic came without warning, causing disruptions across industries. With limited operations and the Great Resignation continuing to cripple many businesses, employers are hard-pressed to retain their employees. To ensure their best employees stay, they have to look for the best possible approach to improve employee retention.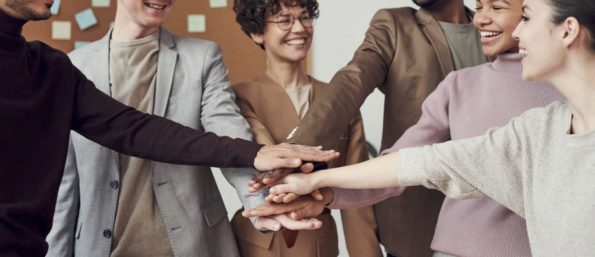 Image Source: Pexels
These are unprecedented times, and work setups, as well as employee behaviors, are changing. Companies are trying every trick in the book to help stabilize their workforce. This is to stop employees from constantly leaving and to ensure productivity is kept relatively high at all times.
If you're an employer and you're looking to improve the quality and quantity of your workforce, here are some techniques to try:
Provide More Growth Opportunities
In a 2020 survey, it was found that over 20 percent of employees leave their jobs to look for career growth. To entice employees to stay, you need to offer them chances for advancement. Progress begins from the inside, so promoting within your ranks must be prioritized over hiring from the outside.
Internal Job Postings (IJP) should also be considered, so you show employees that they're prioritized for available positions over those on the outside. IJPs help you hire the right person. It also motivates employees to do better, reflecting in their increased productivity and improved work quality. These opportunities encourage engagement between management and the workforce. It also helps them foster an affinity to the company.
Many businesses are pulling out all the stops to snag all the best workers around. Great employees can easily move to other companies if they feel you can't provide them with the growth they need. Aside from offering them an attractive compensation package, adding training and promotions to the mix can stop them from heading for the door and help you improve employee retention.
Maximize the Potential of Digital Transformation
Businesses have embraced digital transformation willingly, which has changed how people do their work. It has also changed how companies hire people to hold key positions in their workforce. To keep up with your competition, you need to leverage technological breakthroughs and employ digital tools.
Some of the things you can utilize to improve overall operations include digital marketing and online transactions. Statistics show that 70% of business organizations will increase their productivity tools in the coming year.
Companies can use technology to optimize their workflow. This can also help them route information between employees and systems faster. There are several reasons employees leave their workplace. But preventing workload redundancies that burden workers can help with such attrition statistics.
Digital tools can also help you keep track of productivity, which can help you determine which of your workers are deserving of a step up in the company. You can use employee monitoring software to do this. This tool will help ensure consistency in a remote or hybrid work environment. Despite the annoyance it causes employees, it can improve their focus on their tasks and ultimately help you understand, if not improve, employee retention.
Create a Fun and Welcoming Work Environment
Generous remuneration alone does not guarantee the happiness of your employees. When you aim to keep your workforce happy and make them stay with your company, there are other factors to consider.
One thing you can do is increase engagement and stay connected with your employees. In a KPMG survey, many respondents revealed that they missed interacting with their colleagues in the office. This shows that human interaction ranks high in what employees view as reasons to stay with a company.  
Interactions like non-work huddles can help relieve stress and improve the bond between coworkers. They can also serve as a break from serious work concerns. Virtual meetings can also be used for team-building activities and welcome newbies to the fold.
Open-door meetings, online town-halls, and company catch-ups should also be done once in a while. These will help the employees feel that they matter and are afforded the right to know where the company is headed.
Provide What They Need
With most companies' current remote work setup, overhead costs are lower than ever. This means your company can afford to divert such massive savings into increasing the salaries and improving your workforce's benefits. Not only will such a move lift the spirits of employees, but it will also help motivate them to work at increasing their productivity and stay with you.
Another thing they can improve on is the health insurance they provide, which can be very helpful given the current health crisis the world is in today.
The Bottom Line
Despite these uncertain times, companies can still do several things to hire and keep the right people. Gainful employment is not only about compensation anymore. Growth, access to the most recent technologies, and proper life-work balance are critical factors for employee retention.
So, be on the lookout for what you can provide your employees and new hires. What you offer can spell the difference between them staying and leaving for better opportunities.