Some startups become the biggest companies in their field. Some.. invent fields and make lots of money by showing the public they have an answer to a question they hadn't asked yet. Other startups have a great idea but suffer startup failure in the following years. Unfortunately, that's the case for most startups. Actually: about 90% of all startups fail in their first ten years. While about 80% survive the dreaded first year, those that do, often fail in the subsequent years. In this article we tell you why this happens and what you need to focus on if you think you have an idea that's worthy of building a startup around.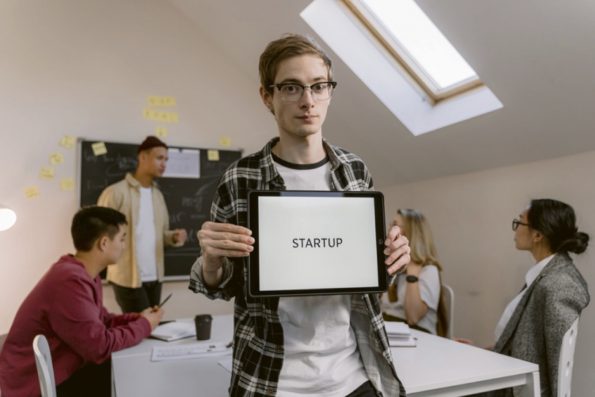 What are the biggest reasons startups fail?
According to data from the SBA from 2019, the startup failure rate is around 90%. Over 20% don't make it to the end of the first year, about 30% stop after 2 years and by the fifth year half of the startups give up. Now you might think: "That's not too bad! They survived the first 5 years!". Unfortunately, many more fail even after surviving 5 years.
There are a ton of reasons why a startup might fail. First and foremost: it's possible that the idea just wasn't good enough and/or they didn't do enough research. Some startups have a good idea, but have to compete against giants in their business. Many startups actually just run out of money. For instance because the costs weren't managed enough or because sales just weren't bringing in enough money. And without money, you can't invest in effective marketing, you can't hire more employees … and you will most likely fail. Having good liquidity as a startup is absolutely crucial. Once you start missing payments to your partners, it's often the beginning of the end. Before you know it, a partner might send a debt collection agency (Dutch: incassobureau) to seize (Dutch: beslaglegging) your assets.
How can I avoid failing?
If you have an amazing startup idea, it can get you super pumped and excited. You might invent the next Adyen or UberEats! But before you get too excited… There are a few things we recommend you do.
1: Do your research: Before quitting your full-time job to start your own business, it's important to do enough research. Make sure you know everything there is to know about your market and your customers. Find out how they decide, what they desire and what triggers them. When you know your customer and your market by heart, it will be a lot easier to pitch your product or solution.
2: Make a business plan and set goals: Many businesses have a business plan for the first year. But what comes next? Ideally, you have a business plan for the next few years with strict goals about how much profit you want to make, how many people you want to hire, how many customers you want to have …. It's important to set goals, otherwise, you'll make decisions because you have to make them, but not necessarily decisions that will be the best for your business.
3: Love what you do
It's a classic, but you have to love what you do 100%. If you don't, there's a big chance that your business will suffer. If you have a great idea, you can try selling off your business, if you don't, you can try again with another idea that you do love later. Startup failure can provide lessons for later success.
Good luck!