Thanks to advancements in technology, many people have been able to start their own business ventures over recent years. Many have done this from their own homes, enabling them to change their life for the better in many ways with a home business. It has resulted in them being able to enjoy the convenience of working from home, becoming their own boss, saving time and money on travel, and working toward a brighter future.
The good news is that thanks to online technology, you can now consider a range of different types of career options if you want to become your own boss and work from home. Some of these options do not even require you to invest any money upfront as long as you have the essentials – a computer and a good internet service. Running your business from home means you get to enjoy a huge range of benefits, including the ability to shape your own future.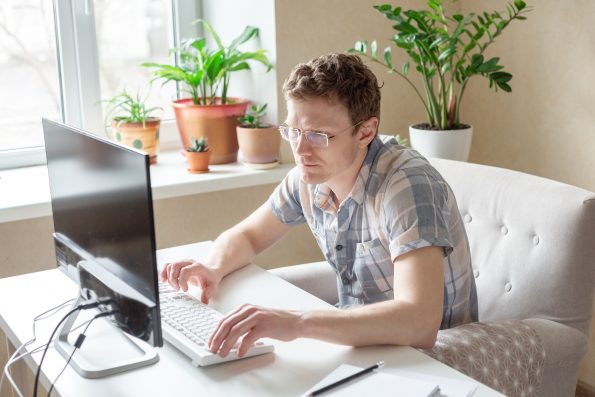 In this article, we will look at some of the jobs you can do with a home business with little or no upfront investment.
Some of the Career Options You Can Consider
You need to consider your experience, interests, and qualifications when deciding what sort of home business to set up. Don't forget, you can also do online courses to gain the knowledge and qualifications you need prior to setting up your business. Some of the options to consider are:
Online Content Writing
One of the options you can consider is working as an online writer, which will enable you to enjoy a variety of writing jobs. If you have a flair for writing and you are good at researching, this could be an ideal option for you. You could find yourself working on everything from marketing content to blog posts and editorials. You can do this type of work with ease from your own home office, and you can earn a good income once you get regular clients.
Freelance Web Designer
If you love to work with technology and have artistic flair, offering freelance web design services could be the perfect solution for you. You can work with businesses of all sizes helping to create their websites, and in today's digital era, you should find yourself with plenty of available work. This is a great way to use your technical and artistic skills, and you can make a very good living as a freelance web designer. You have the added bonus of working from your own comfortable home office.
Online Accountancy Work
Some people are better with numbers than they are with technology or writing, and if this sounds like you, perhaps online accountancy work is something you can offer. Many smaller businesses look for freelancers to deal with accountancy and many individuals may also be interested in your services. You can enjoy crunching numbers for others and earning a good living at the same time.
These are just some of the many options you have available if you want to start your own little home business.