Despite of the numerous advanced technologies, there are still some things that remain as a constant in the business industry. One of these, is your toll-free number. Regardless of your business size, as in this case, you're still starting up, there are so many benefits that you can gain from having one.
First, it begins with improving your reputation and credibility, as it makes your business look more professional. Accordingly, it also increases the excellence factor of your customer service. These are only a few, and other advantages are discussed briefly as follow:
It Improves Your Customer Satisfaction
On the business's operational side, one cannot deny that you're going to encounter problems, one way or another, with your customers. At any given time of day, these clients will need to contact you to have their issues resolved.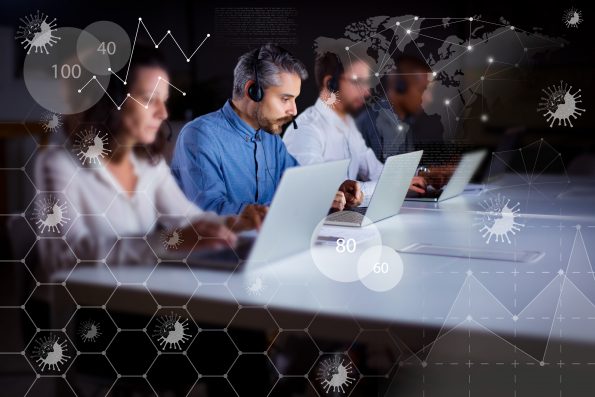 If in case you don't have a toll-free number, you're only making it more difficult for your clients to contact you. When they're already worried about their issues, the last thing that they'd want to deal with is to spend on the call using their own resources.
With a toll-free number, your customer service ratings are going to improve. Now, it's easier for your customers to find your business contact number whenever they need it. Whenever they have a concern that they need to clear up with you, it can be easily achieved with a toll-free number.
It Improves Your Credibility
Because you're still a new and up-and-coming business, you've got a lot to prove in terms of your credibility. Thankfully, if you have a toll-free number, you start to have a more professional outlook. It puts you on a right footing with a good impression, right from the very beginning.
Also, a toll-free number isn't one that you're going to change regularly. So, when you have one, it makes new customers feel that they can trust you with long-term contracts, as you're a business that'll stick around for a long-term.
It's Easy to Remember
When you already start to have a loyal following of customers, a toll-free number is something that's going to be very easy for them to remember. This makes the whole difference rather than trying to have to memorize different mobile numbers.
This advantage is heightened even more, particularly when you have a vanity number. For instance, 1-800-SUITS, rather than just some random phone number.
When your phone number is easier to remember, customers who have concerns will also be able to contact you quickly at any given time. This makes you more reachable and goes back to the advantage of better customer service.
It Makes for Better Flexibility
This advantage has to do with you. Toll-free numbers are computer-operated through providers like Kall8. So, this means you can accept the call with just about any other device you intend to use.
When you're still a business on the start-up process, it's understood that you may also be running short on staff. So, as the business owner, you're going to have to step up your efforts, too, by being hands-on with the operations and marketing side of business. One way for you to do this is to connect your toll-free line with all the devices that you have to answer calls.
This would include your cellphone, telephone, and even your other smart devices. So, whenever a customer makes a call, you have more flexibility to answer these calls from anywhere, even when you don't have the office phone with you.
It Gives You an Expanded Coverage Area
For businesses that have only just started with their operations, your goal is always to expand in terms of your coverage. You need to aim to serve customers that are beyond just your local circle. Else you won't grow and become competitive.
With a toll-free number, you're able to achieve this successfully. This gives you both a national and even an international scope of coverage. As you start serving customers from different locations, your accessibility isn't hampered, simply because you didn't have a toll-free number to begin with.
Final Word
Toll free numbers is and will always be relevant to businesses today. From a marketing point of view, and even when it comes to the operational side of your startup, a toll-free number is an asset for any flourishing business. For the advantages enumerated above and so many more, you can better establish your popularity and your nationwide presence through your toll-free number. This helps you grow and be more effective as you get started on this entrepreneurial journey.